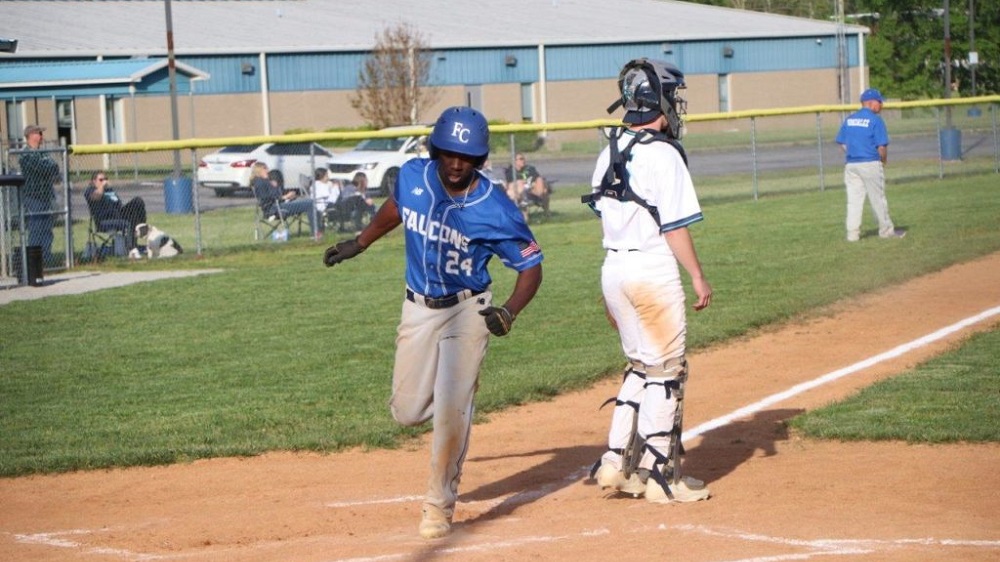 After putting a 12-game losing run behind them with a rout of Fort Knox, the Fort Campbell Falcons made it two in a row with a 15-4 victory over hosts Heritage Christian Academy on Tuesday.
The Falcons led 4-0 in the top of the 1st, with an RBI triple by Jayden Swann and a run-scoring single for William Lubas doing the damage.
HCA got three runs back courtesy of a pair of Fort Campbell errors in the bottom of the frame, but the Falcons answered with a five-run 2nd to take control.
Ethan Egner drove in a run with a double, Adam Harrington singled in a another, and Lubas added a pair of RBI on a single to left field.
Harrington capped a three-hit, four-RBI night with a three-run double in the 3rd.  Lubas was two for four with three RBI, and Swann finished with three hits and drove in a run.
Swann also picked up his first win of the season on the mound, allowing four unearned runs on a hit with six walks and a strikeout.  John Arnold went three scoreless innings in relief with a pair of hits, two walks, and two strikeouts.
For the Warriors, Tra Fowler took the loss after giving up 12 runs, ten earned, on 12 hits with a pair of walks and three strikeouts.  Collin Outland worked the final two frames, allowing three runs, two earned, on a hit with three walks and two strikeouts.
Fort Campbell welcomes UHA to post on Wednesday looking to avenge a 15-0 defeat in the first matchup with the Blazers.
HCA slipped to 0-7 in KHSAA play and will travel to Community Christian on Saturday.