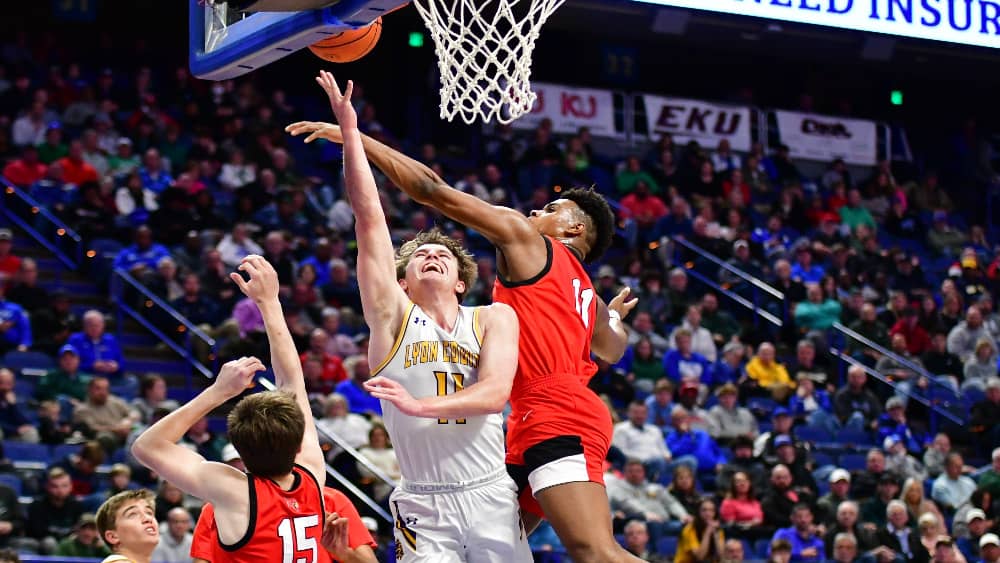 YSE File Photo
After breaking his record this year, Travis Perry will now get the chance to play in the 'house' that 'King' Kelly Coleman built. It was announced Monday morning that the Lyon County Lyons would travel to Wayland to take on Floyd Central as a part of their 2023-2024 basketball season, with the game to be played in the old Wayland High School Gym.
Perry, a senior-to-be at Lyon County, broked Coleman's all-time Kentucky High School scoring record during this year's Sweet 16, and figures to be the leading contender for the 2024 Mr. Basketball award.
The Lyons, who are set to return 11 players from this year's roster, will be the favorites to claim their third straight 2nd Region championship in 2024.
The game has been set for December 16.