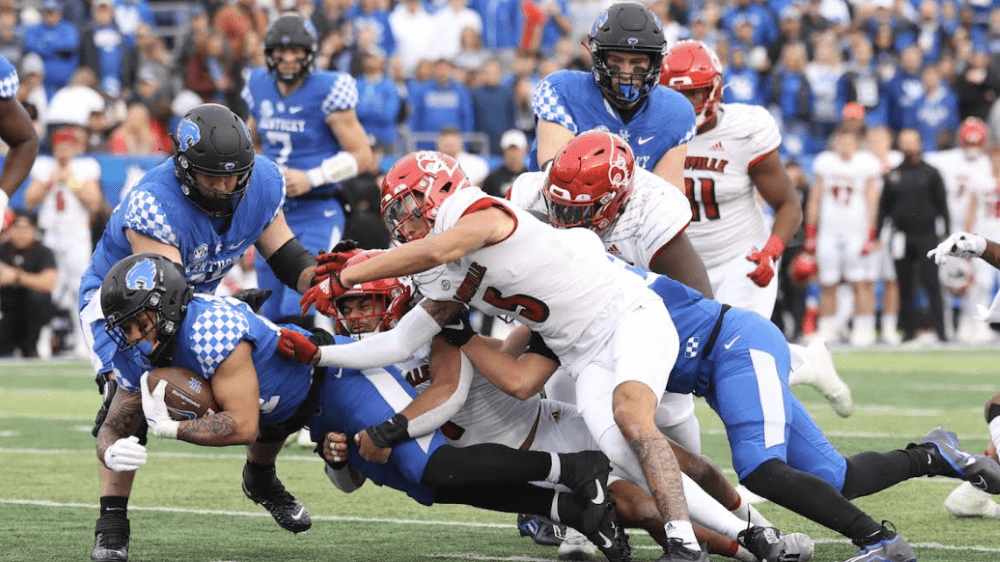 Vicky Graff Photo
If you are looking for a reason to be optimistic about Chris Rodriguez being drafted by the Washington Commanders, then consider that new offensive coordinator Eric Bieniemy apparently pushed for the team to pick the Kentucky running back in the sixth round.
The Commanders already have running backs Antonio Gibson and Brian Robinson but Bieniemy made the push to Washington coach Ron Rivera to add Rodriguez to the roster. Bieniemy was part of two Super Bowl championships with the Kansas City Chiefs, coach Andy Reid and quarterback Patrick Mahomes.
"He's a big physical guy," Rivera said after the Commanders picked Rodriguez. "Some of the things that Eric wants to do, this is a guy that Eric was very high on. He's a guy that Eric thinks will most certainly have a role for us on the offensive side.
"We feel very good about what we have with AG (Gibson) and we continue to see the growth and development with B-Rob (Robinson). Those are two young guys that we like a lot.
"Adding a physical player in Christopher is a guy that talking to Eric and what Eric wants to do, how he wants to use him. In Eric's mind, this is a guy that will fit what he wants, and so we were pretty excited about being able to pick him."
And the Commanders were thrilled he was still available in the sixth round.
"We had a higher grade on him, too, as well. So we thought we got a lot of value here," Rivera said.