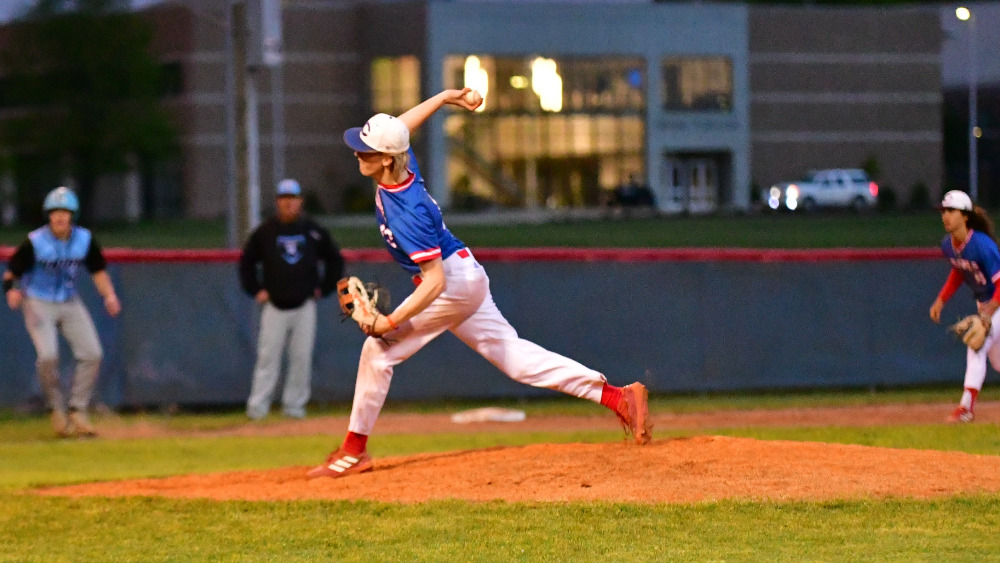 The Christian County Colonels got another solid pitching performance from eighth grader Eddie Davis, who also produced two hits in an 11-2 win over Union County Tuesday at Colonel Field.
Davis has made it look easy in his first four outings. He improved to 3-0 in three starts and actually saw his ERA tick up to 1.57 for the season. He struck out six and scattered seven hits.
Davis gave up single runs in the first two innings on an RBI single by Korben Lucas and a run-scoring groundout by Landon Jones.
The Colonels scored in every inning but the second – highlighted by a four-run first inning. Preston Phan followed a Gage Montes bases-loaded walk with a two-run single to right.
Carter Sholar added a ground-rule double in the fifth that one-hopped over the center field fence to plate a run. Aiden Lewis added a pair of hits for the Colonels who won for the fifth straight time and ninth in their last 11 games.
Eight Braves had hits – seven of them singles. Union County also left eight men on base.
The win by Christian County was just its third in its last 10 meetings with the Braves.
Union County (8-12) hosts University Heights Academy Thursday. Christian County (16-10) will play at Graves County Thursday.