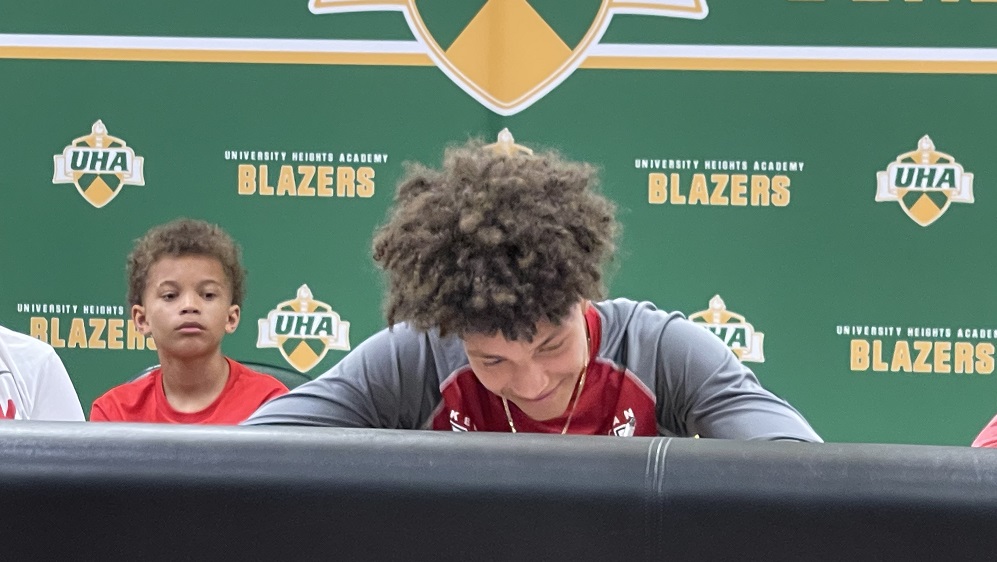 University Heights Academy's Lemar Northington II became a go-to player for the Blazers during his senior season, boosting his scoring average from nine to over 16 points per game while knocking down a team-high 47 three-pointers at an almost 43% clip.
On Monday, he signed to continue his athletic and academic careers at Kentucky Christian University at a ceremony at the school, following in his father's footsteps as a collegiate basketball player.  The Grayson, KY, school plays at the NAIA level in the Appalachian Athletic Conference.
After putting pen to paper, Northington pointed to a boost in confidence for his big senior season.
PHOTOS – UHA's Lemar Northington II Heading to Kentucky Christian University