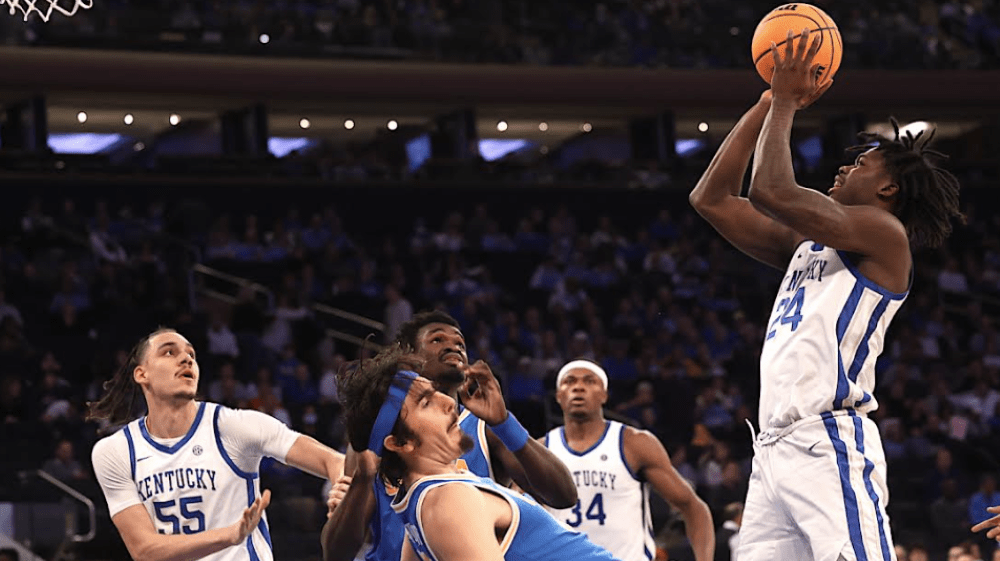 Vicky Graff Photo
With San Diego State transfer Keshad Johnson trending to be ready to pick Arizona over Kentucky today when he announces where he'll play next season, it makes speculation about what Chris Livingston will do even more important to the 2023-24 Kentucky basketball season.
According to Adam Zagoria of Zagsblog.com, he has met with Utah and Detroit and has a workout set up with Boston.
Livingston averaged 6.3 points, 4.2 rebounds and 22.4 minutes per game last year and started 26 games for Kentucky last season.
Livingston told the Herald-Leader's Ben Roberts at the combine that he felt he was "getting better each day" and said he learned it was about more than just scoring.
"Learning the importance of defense and defensive assignments and adjustments and just being locked in on the game plan," Livingston told Roberts were ways he improved last season.
But here is the quote that resonated the most with me: "Being at Kentucky, I knew I was going to be held accountable a lot more. To be able to be pushed by Coach Cal, rather than just being at a program where I got to do whatever I wanted to do. I feel as though that's really going to prepare me for the next level, and I'm glad I was able to enjoy that at Kentucky. And I'm glad I went there."
He told Roberts while no NBA team had guaranteed it would draft him, no team had told him he should return to college, either.
Livingston also said while he's associated with the agency Klutch, he will be making the decision about his future and not the agency as some have speculated would make the final call.
"I'm also very religious, so I also pray on the things that I do. I might be getting advice from a circle — and obviously I'm not winging anything that I do — but nobody's pushing me to do anything I don't want to do. That wouldn't make any sense," Livingston told Roberts.
It also won't make a lot of sense for Kentucky if it goes into next season and Livingston is not on the roster and then a player like Johnson opts for Arizona over UK when there seems such an obvious need for a player who was in the national title game last year. However, his coach told us on WLAP Sunday Morning Sports Talk last week that playing style was important to Johnson and maybe UK's pace is just not what he wants.
Kentucky won't know about Livingston today. But it will know about Johnson and if he doesn't pick UK, then a lot of UK fans might just be praying that Livingston opts to return to the Wildcats.