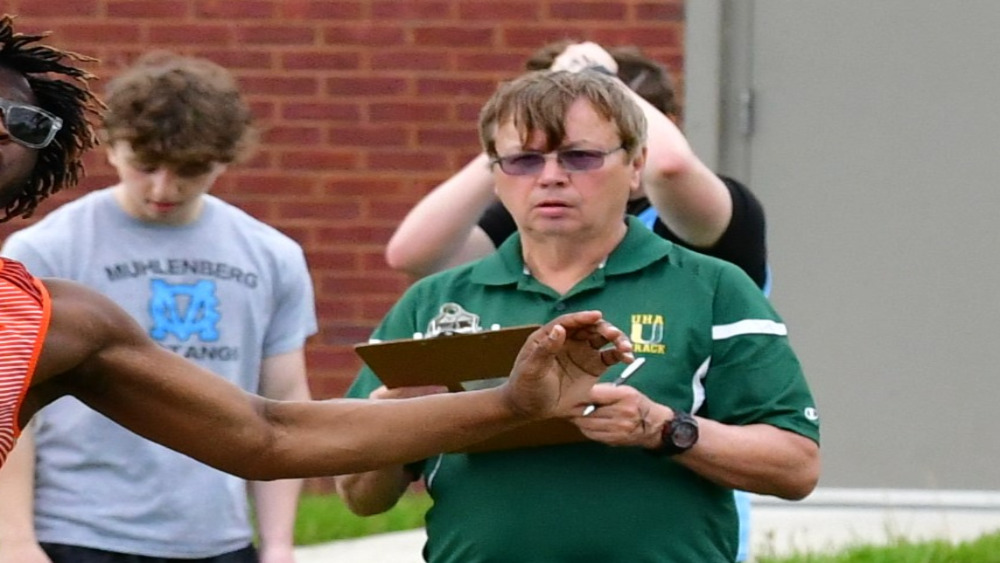 Roger Volk, seen here as an assistant track coach at UHA in 2022, is the new cross country coach at Hopkinsville High.
Roger Volk has been named the cross country head coach for Hopkinsville High for the 2023 season after serving as an assistant coach for the past two seasons.
Volk has been involved with track and cross country in Hopkinsville for the past several years, serving as an assistant coach for the University Heights Academy track and field team in 2022 before moving over to Hopkinsville.
"We are excited Coach Volk will continue to grow our cross-country program," said HHS Athletic Director Blake Leach. "With his knowledge and relationships he has built for the sport, we are excited to see his influence on the Hopkinsville High School cross-country team."
Volk take over the Tiger program following the sudden death of Coach Pablo Sanchez earlier this year.
Volk is a 1977 graduate of Christian County High School and was the first Colonel runner to earn a medal at the state cross country meet. He won four individual regional titles in cross country and track and was elected to the Christian County Athletic Hall of Fame in 2011.