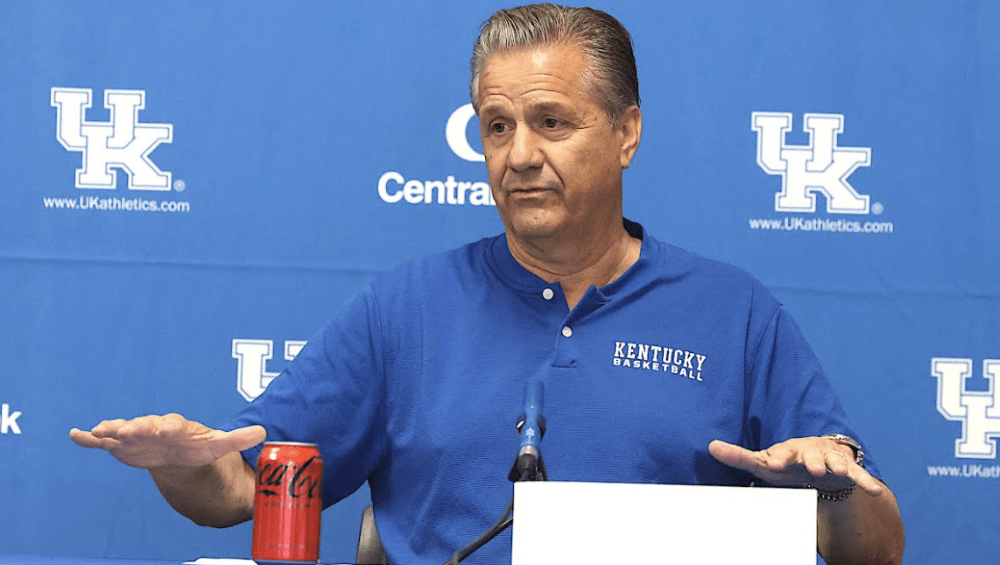 Vicky Graff Photo
Has John Calipari completed his 2023-24 roster after adding four players in the last few weeks?
Kentucky's roster went from seven to 11 with the return of Antonio Reeves, transfer of Tre Mitchell from West Virginia and signing of freshman  Jordan Burks and Joey Hart.
Does John Calipari still have another addition to make to his team for the 2023-24 season?
Calipari is not prone to play more than eight players — the platoon system in 2014-15 was the exception — but he did not rule out another roster addition during his press conference Friday.
"Will we do anything else?" Calipari said. "I don't believe so, but what if this happens and that happens? Maybe we would. It's a little different environment."
The roster has seven freshmen, two sophomores who barely played last year and two graduate players. But the real problem is the lack of front court players, especially with the injury to freshman 7-footer Aaron Bradshaw that no one can accurately predict might be okay.
Sophomore center Ugonna Onyenso played only 110 minutes last last season but he's the only true center on the roster. Mitchell is 6-9 but is not a physical player. Many thought Somto Cyril might be the answer but even though he committed to UK, he's apparently staying in the 2024 recruiting class rather than reclassifying to the 2023 class so he could play next season.
The regular transfer portal is closed but graduate students can transfer any time until the fall semester starts.
"Everything has changed, you have a lot of teams — they need guys," Calipari said. "I'm going to make a guess. I would say 10 more transfers will happen, maybe in August. So a team that thinks they have guys, you're not going to have that guy."
Maybe Cyril will change his mind and reclassify. Maybe Bradshaw's injury will heal quickly. Maybe a grad transfer will call Calipari. Maybe the UK coach will decide the roster is fine.
"This is all different than we've ever dealt with in the past," Calipari said.