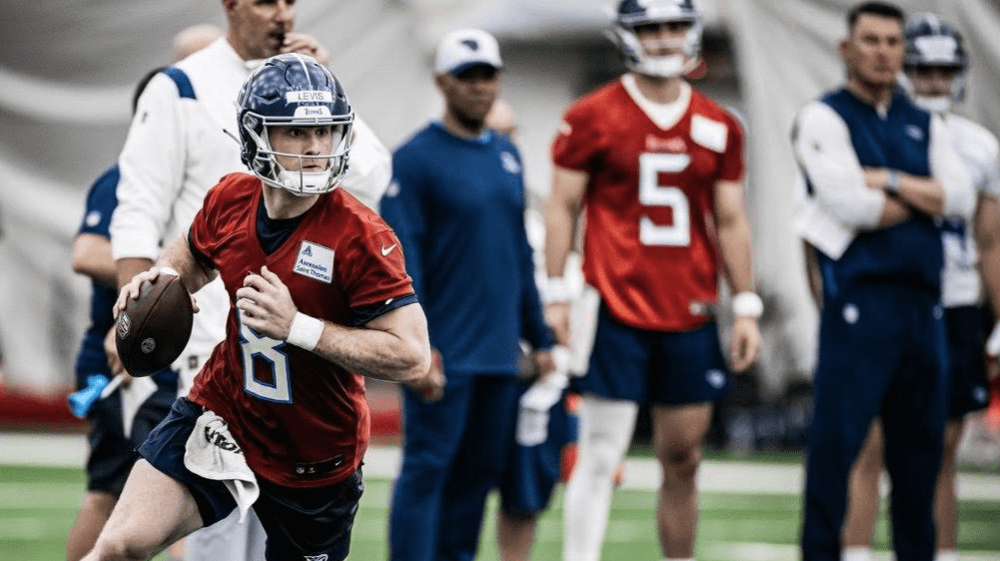 Will Levis
Tennessee football fans don't have a lot of respect for Kentucky because of the way the Vols have dominated the annual series. Many of those Volunteer fans are also Tennessee Titans fans which poses a bit of a quandary for former UK quarterback Will Levis.
The Titans picked Levis in the second round of the April NFL draft and he's competing for the backup job going into his first NFL season. However, Levis said recently on "104.5 The Zone's The Buck Reising Show" live at the Titans training camp that so far all fans had been nice to him.
"I don't know what it's like on social media or whatever, but everyone that I've met in person, and that I've been able to meet and just fan wise — and a lot of them have been Tennessee (Vols) fans — have been very open or very welcoming and loving," the former Kentucky quarterback said.
"So I mean it's been great. I'm just gonna go out there and try to make all the supporters of this team as proud as I can with how I play on the field. And that's all I can do."
However, he's not going to abandon his UK roots.
"Obviously, I'll be a Kentucky guy for life. And with as many Tennessee fans as there are here, it'll be interesting to see how that plays out," Levis said.