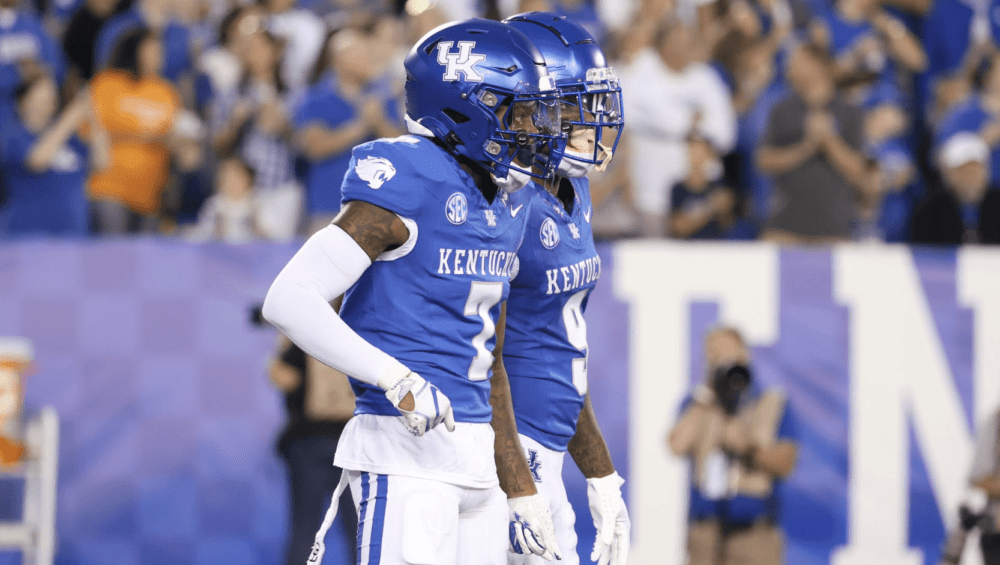 Vicky Graff Photo
Sophomore receivers Dane Key and Barion Brown are supposed to be Kentucky's big-play threats this season.
However, it didn't look that way against Akron Saturday night.
Quarterback Devin Leary threw for 315 yards and three scores but Brown and Key were basically non-factors. They were targeted a combined eight times and had only two catches — both by Brown for only 19 yards. Kentucky had four receivers with more yards than Brown.
Key was targeted three times and did not have a catch and twice looked like there was a clear communication problem between him and Leary on the route he ran.
Kentucky coach Mark Stoops admitted after the game he had to get both players more involved in the offense.
"You name it, it starts with, you know, getting an accurate pass, it starts with protection, which we had protection issues. Once again, I think we had some opportunities that we missed with throws. I'm sure there will be some details, you know, in the routes that they can improve on," the UK coach said.
"Again, it is all of us. All of us need to play together for it to function. And there is some frustration there with the offense in general because, you know, you are just not hitting it on all cylinders right now."