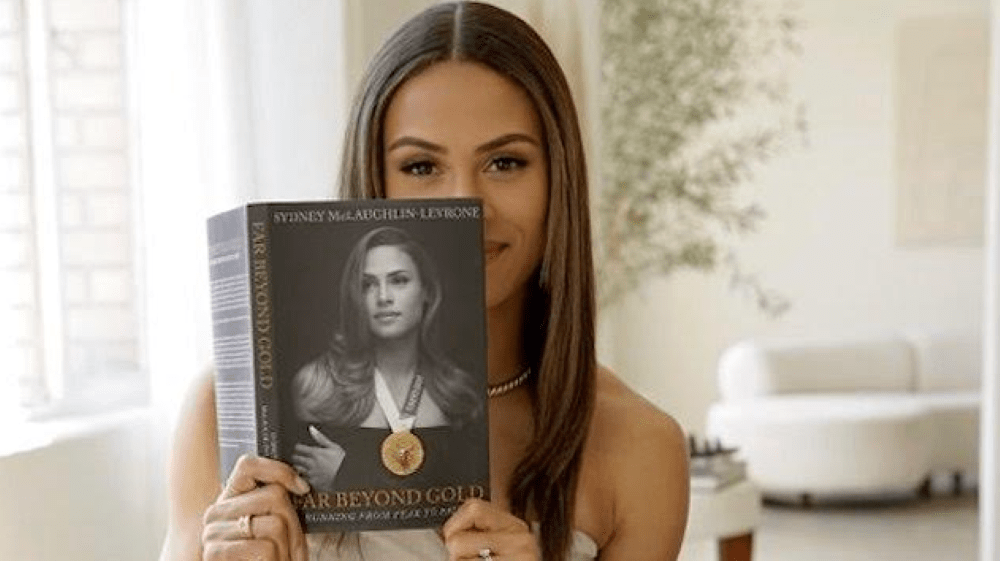 Sydney McLaughlin-Levrone's will share new information about her life in "Far Beyond Golf."
Sydney McLaughlin-Levrone is a two-time Olympic gold medalist and world record–holding American sprinter/hurdler who was a New Jersey high school sensation who shocked many when she ran track for one season at the University of Kentucky.
Despite her long list of success, the former UK runner and current USA star has had to overcome obstacles — lifelong battles with perfectionism and anxiety to persistent questions about her identity and whether she was "enough."
Now the tract star has written her first book — "Far Beyond Gold" — and it reveals things about her life that she has never shared publicly before according to the release about the book.
"Her pursuit of perfection and people-pleasing continued for years until God broke into her story with his overwhelming grace, transforming love, and empowering truth. Sydney will share aspects of her life story and personhood she has never shared publicly before, offering a more complex picture of who she is," the release about the book said.
"Experience the story of a woman who shifted from anxiety to boldness, from limits to freedom, and from perfectionism to purpose—and now shows the world that often what we think is impossible is possible with God."
In 2016 she became the youngest U.S. Olympian in track and field since 1972 and set a junior world's record in the 400-meter hurdles at the Olympic Trials.
In November of 2016 McLaughlin signed with UK and in March of 2018 set the world junior 400-meter run record of 50.36 seconds at the NCAA Division I Indoor Championship. On May 13, McLaughlin broke the collegiate record in the 400 hurdles with a time of 52.75 seconds to win  in her first SEC championship appearance.
At the 2021 Tokyo Olympics she won the gold medal in the 400 meter hurdles with a world record time of 51.46 seconds and also won a gold medal on the 4×400-meter relay.
She broke the 400-meter hurdle record again in 2022 and won a gold medal at the Track and Field World Championships with a sensational time  of 50.68 seconds. She became the first woman to break 51 seconds and gave her a world record for the fourth time in two years.