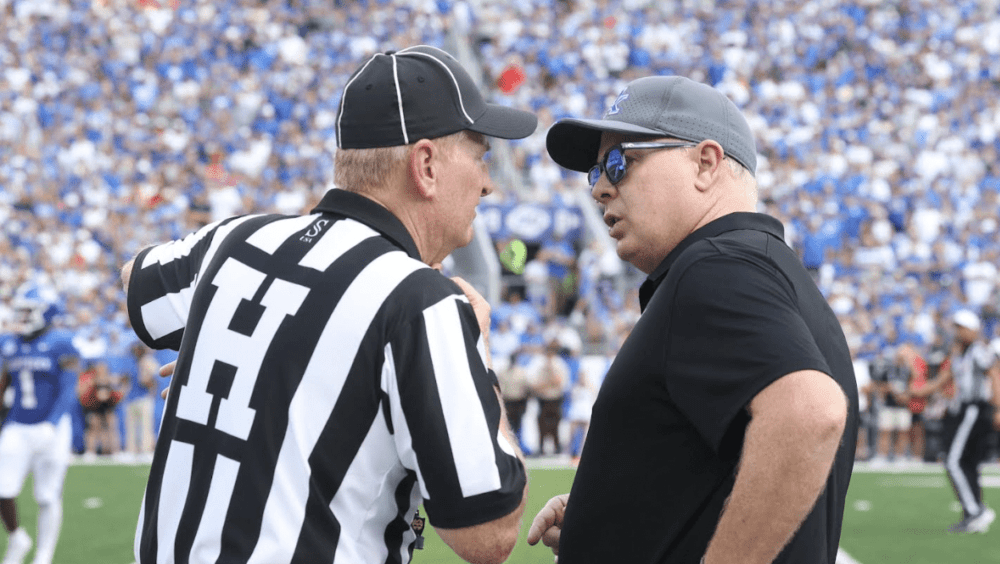 Vicky Graff Photo
Jesse Palmer played quarterback at Florida from 1997-2000 and threw for 3,755 yards and 31 touchdowns. He also never lost a game to Kentucky.
Now he's an analyst for ESPN and was in Lexington Saturday when UK beat Florida 33-14. It was Kentucky's third straight win over the Gators — something that has not happened since 1951 — and fourth in sixth years since ending Florida's 31-game win streak over the Cats in 2018.
"When I played at Gainesville, this game was a W (win) for us," Palmer said on ESPN during the game. "But what Mark Stoops has built from the expectation level and created here at Kentucky and when you beat a Florida ranked team twice in a row, that just increases the expectations.
"It is the mindset and expectation he has created that makes what he has done so special."
Stoops has indeed been special. The only SEC coach with a longer tenure is Alabama's Nick Saban. Stoops has outlasted 24 SEC head coaches who have fired in the last 11 years.
Palmer is a Stoops backer and praised UK's play constantly during the game Saturday.
"Kentucky's defense in every facet has looked outstanding," Palmer said when UK was dominating the Gators. "We expected Florida's defensive line to dominate but the Big Blue Wall showed up and they have been way more physical.
"Their physicality will get tested at Georgia but look down the schedule and there are no gimmes but this was a show-me game. That was a big statement for Kentucky and it has been pretty impressive to watch what Mark Stoops has done here at Kentucky."