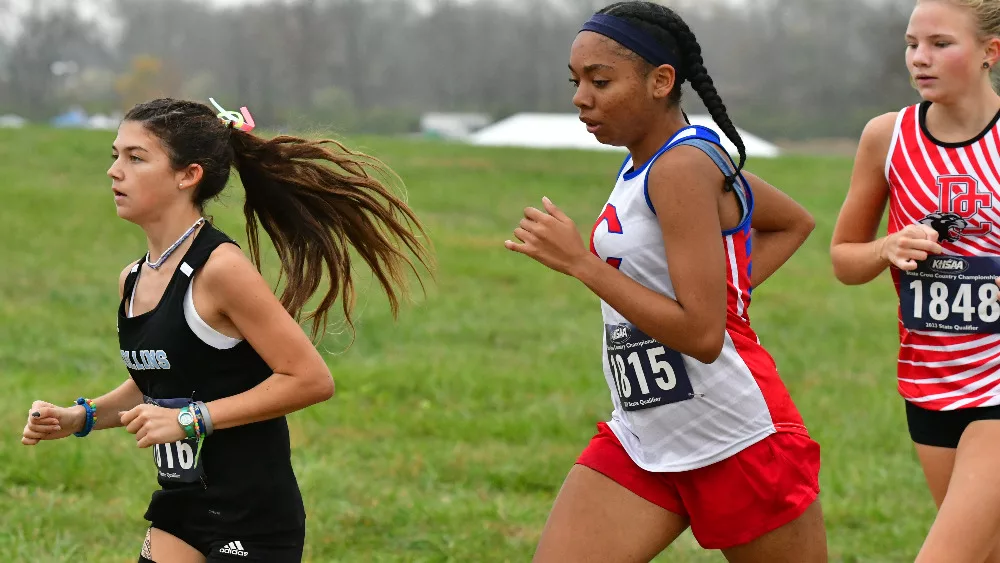 Taylor Morris capped her breakout season on the cross country course with a 95th place finish at the KHSAA Class 3A state meet Saturday in Lexington.
The Christian County junior finished in 95th place at her first state meet, covering the 3.1-mile course at the Kentucky Horse Park in a time of 21:34.
Morris qualified for the state meet last week with an 11th-place finish at the region with a personal best time of 20:56.
She owns four of the ten fastest times in Christian County school history for the 5000 meters, with her region time 16 seconds behind Kayla Welch's record time of 20:40 ran at the 2002 state meet.
It's been a huge transformation for Morris, who ran two seasons at Heritage Christian Academy. Her fastest time as a freshman was 26:56 and her sophomore best was 23:57.