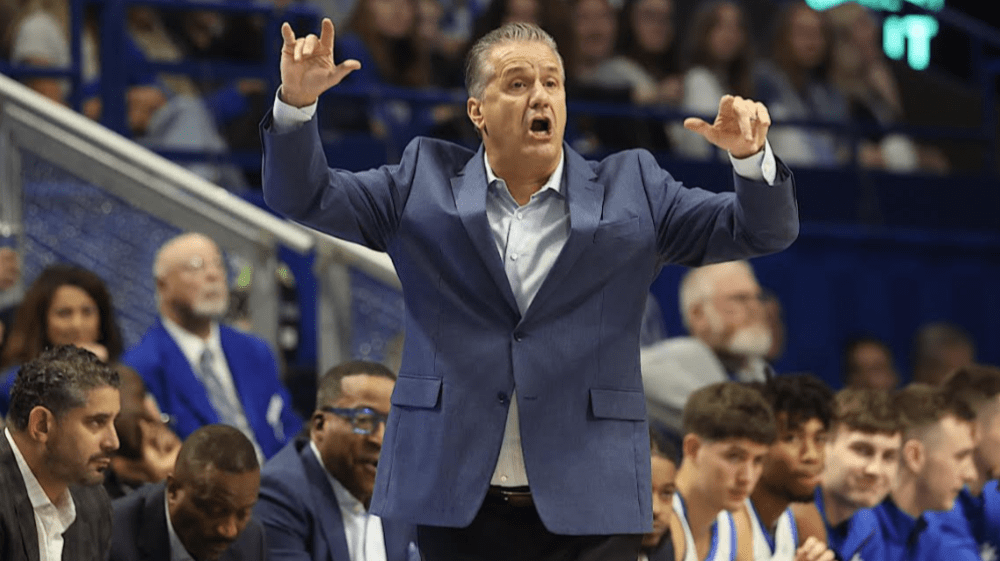 Vicky Graff Photo
It's not a surprise when Kentucky coach John Calipari decides to get a bit philosophical after a win and it often means that he really, really likes this team.
Calipari shared his unique words of wisdom after Friday night's 101-67 victory over Stonehill.
Calipari was asked a question about his team seeming to always make the extra pass and still playing full speed.  However, his answer was about a lot more than passing.
"Every year that I coach, especially here, but years at both the other two programs, there was an expectation that you were supposed to win and there was an expectation that individual players were supposed to be able to do XYZ. So the weight of the world, it's always been here for every player," Calipari said.
"And I'm going to be honest, it will never change. There's an expectation. Some guys will play like they have house money and other guys thinking a little bit too much. Every player that could really play that I have coached has been that way. And you know what? What I tell them, it's not changing now.
"You have got to learn to deal with it. You have to learn to deal with it. It is not going away. The game is someone's Super Bowl. They are going to come in here and play out of their minds."
Wait. He was not finished.
"Now guys go to the NBA. And they say, well, this guy could have been drafted. Yeah, they all, when they re-draft, they re-draft. Now they will say, well, they didn't shoot it this much or didn't do this or you played a certain way," Calipari said.
"How about this one? They all know how to deal with expectations and go in that level and none of that stuff fazes them. They are not — they go in that league. You are going to regret not taking that guy until then.
"And, so, this team is going through that now. And you know it. You can see it. It's fine. It's part of the process. They're feeling the expectation.