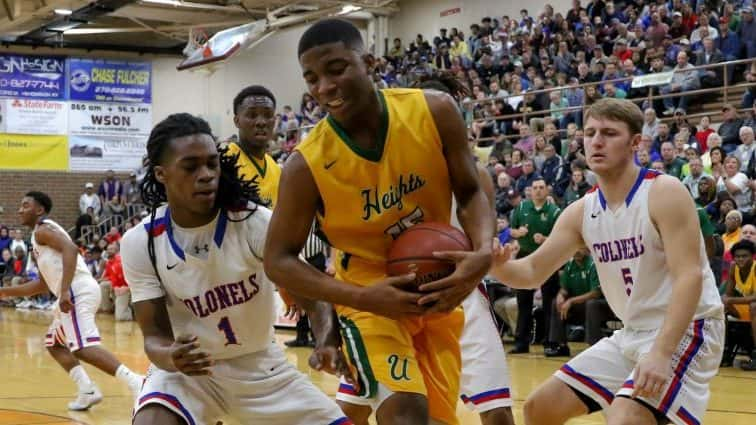 During the holidays, many began to wonder if this edition of the University Heights Academy Blazers had enough to make a run to get to the Sweet 16. The Blazers had gone 1-2 at the Paducah Tilghman Christmas tournament, struggling in losses to Paducah Tilghman and Mayfield.
The start after Christmas was not much better. The Blazers lost to Bryan Station 82-69 in the Traditional Bank Holiday Classic. The loss was UHA's third in four games, and had them at 4-4 on the season. Moreover, the Blazers just felt out of sync.
Then something changed. The Blazers won their next two games in the Traditional Bank Holiday Classic. In fact, the Blazers won eight in row, including the championship of the 2nd Region All A Classic. UHA was flying high heading into Richmond for the All A State Tournament.
Grant Shouse now says the All A state appearance was a turning point for his team. UHA opened flat, and never recovered, as Lexington Christian pushed the Blazers around on their way to a 68-47 win. And the game was probably not really that close.
Then came change #2, and it was a big one. Coming off the loss to LCA, the Blazers got things rolling. UHA won 10 of their next 12 games, with the only two losses coming a week apart to Christian County. The Blazers then avenged those losses, beating the Colonels by seven in the 8th District championship, and by eight in the 2nd Region championship.
Whatever happens Thursday against Campbell County in a first round game of the Sweet 16, this is not anywhere close to the team that was wearing the green and gold at the end of 2017.