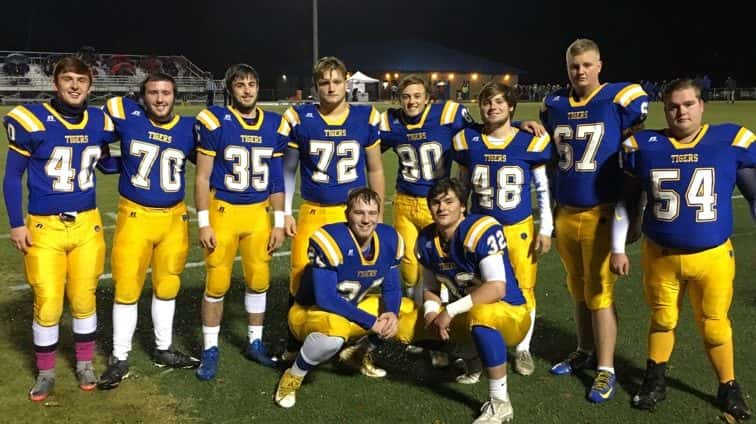 The Caldwell County Tigers ended the regular season the same way they began it, losing to another of the top teams in western Kentucky. On a cold and rainy night at Tiger Stadium, Caldwell County fell to the Mayfield Cardinals 55-14.
Mayfield opened the night fast, and the Cardinals never looked back. Mayfield scored on a long pass play with just under eight minutes left in the first quarter to take a 7-0 lead. A couple of Tiger turnovers, and the Cardinals extended that lead to 21-0 at the end of the 1st quarter.
The Cardinals would extend the lead to 28-0 before the Tigers finally got on the board halfway throught the 2nd quarter on a Dylan Gray touchdown run to make it 28-7. Mayfield would score one more time in the first half to take a 35-7 lead into the locker room.
Jameer Riley ripped off a long run in the first minute of the 3rd quarter to trim the lead to 35-14. But Mayfield would then score the final 20 points of the game to seal the win.
Caldwell County wraps up the regular season at 8-2, and will host Hart County in the first round of the Class 3A playoffs next week. Mayfield improves to 9-1, and will host Todd County Central in an opening round game of the Class 2A playoffs.a