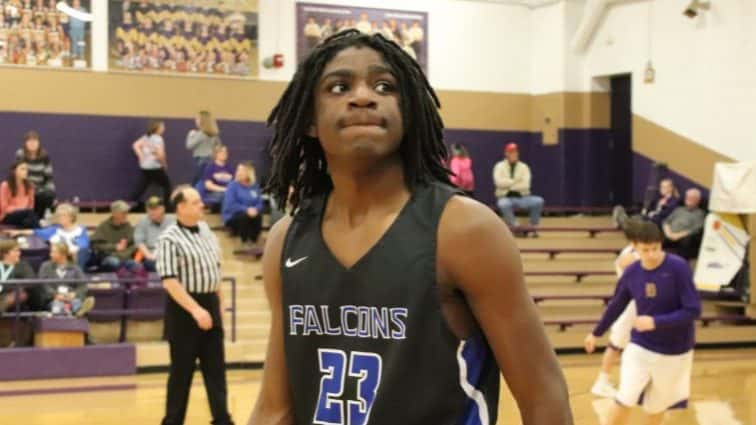 The Fort Campbell Falcons ended a six game losing streak in a big way Thursday night. The Falcons broke open a close game at halftime with a big defensive effort in the second half to roll past Dawson Springs 76-54.
The Panthers took the early control of the game, leading 20-15 after the first quarter. The Falcons came roaring back in the second quarter, and outscored Dawson Springs 19-12 to take a 34-32 lead at the half.
The Falcons came out of the locker room at the break and put the defensive clamps down on the Panther offense. Fort Campbell limited Dawson Springs to 11 points in the 3rd quarter, while scoring 18 of their own to extend the lead to 52-43. The Falcons put the game away in the 4th quarter, again limiting the Panthers to 11 points, while putting up 24 points to seal the win.
Jorden Clark led the way for the Falcons with 21 points. Cameron Johnson had 20, with 15 of those coming in the second half. Julian Roberts added 13, and Ryan Sollom had 11. Braxton Cotton was the only Panther to hit double figures with 22.
The win improves Fort Campbell to 4-17, while Dawson Springs falls to 7-16.