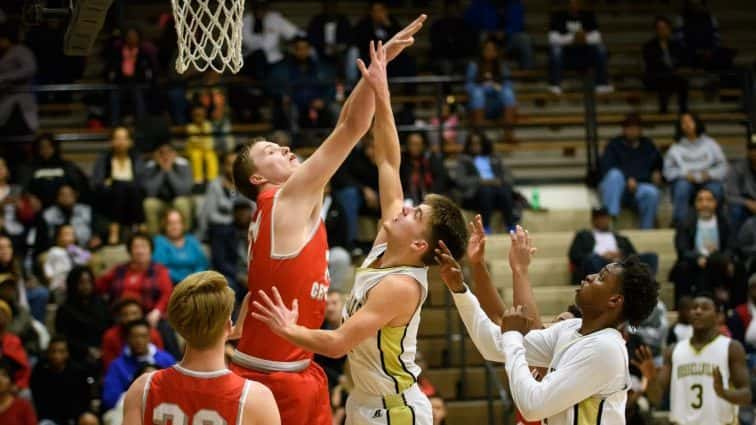 The Todd County Central Rebels used a big first quarter to propel them to a 72-65 road win over Russellville on Friday night.  The Rebels have won two straight, and three of four to improve to 15-11 overall.  Todd County's 4-2 13th District record ties Logan County, but the Cougars won both meetings with the Rebels.  Russellville drops its third in a row and seventh out of eight, falling to 7-16 overall, 2-4 in district play.
The Rebels wasted no time taking control of the game, outscoring the Panthers 25-8 in the first quarter.  Russellville found the range in the second quarter, scoring 21 and holding Todd County to 15 to cut the halftime lead to 40-29.
Senior guard Nolan Barrow led the Rebels' early attack, scoring 15 first-half points, 13 in the first quarter.  Junior center Jon Calvery and sophomore guard DJ Johnson added 6 each.  For the Panthers, junior guard Jacob Naylor had 10, followed by freshman forward Anthony Woodard with 9.
Russellville continued its comeback in the third quarter, scoring 20 points to the Rebels' 14, and trimming the lead to 54-49.  The final frame was back and forth, with the Rebels tipping the Panthers 18-16 to go on to win 72-65.
Barrow's huge night paced the Rebels with 32 points, including 8 in the third quarter and 9 in the fourth.  Calvery was the only other Rebel in double figures with 10, followed by senior guard Tashaun Foster and junior guard Clayte Weathers with 9 each.  Sophomore guard DJ Johnson finished with 8, and sophomore forward Austin Rager had 4.  Naylor led the Panthers with 22, followed by Woodard with 19.
The Rebels return to the court on Saturday, hosting Warren East (14-10).  The Raiders beat Todd County 76-53 on December 29.
(Photos – Kelly Phillips Photography)