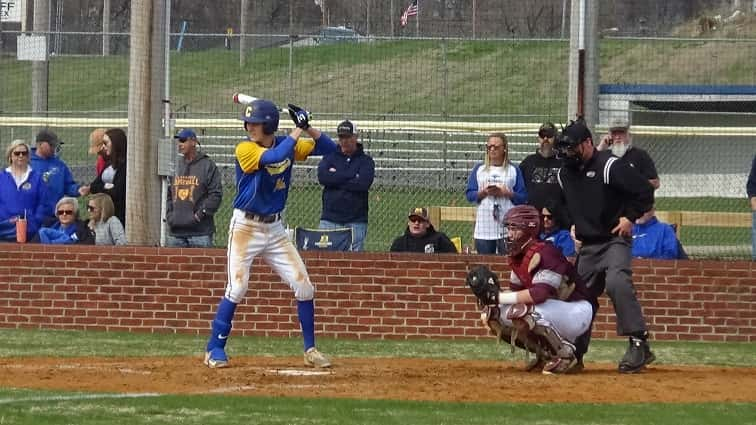 The Caldwell County baseball team posted a 12-0 scrimmage win over visiting McLean County on Saturday afternoon in Princeton.  The Tigers outhit the Cougars 15-4, and only committed one error in route to the win.
Caldwell opened the scoring in its half of the first inning, loading the bases before senior P/1B Shane Burns drew a walk to bring in a run.  Junior OF/IF/P Oliver Parker followed with a single to drive in 2, giving the Tigers a 3-0 lead.
In the bottom of the 3rd, senior IF/P Bryce Thomas singled in another run, but the Tigers left the bases loaded.  Caldwell added another run in the 6th, before loading the bases with no outs in the 7th.  Burns singled to drive in 2, but the Tigers again left runners in scoring position.  Caldwell wrapped up the scoring in the 8th, tacking on a run from a throwing error, followed by an RBI single.  Thomas singled in 2 more, before senior C/OF Dylan Gray brought in the final run with a sacrifice fly.
Thomas and Burns both finished with 3 RBI for the Tigers, with Parker adding 3 hits and 2 RBI.  Senior IF/P Noah Brown also had 3 hits for Caldwell.  Burns started the game on the mound, going two scoreless innings, before junior OF/IF/P Bryar Riley, junior P/OF Gabe East, and senior IF/P Jase Ryan Felker combined to allow 2 hits over the next six innings.  Bryce Thomas struck out the side in his one inning of work.
Caldwell County will open the regular season on March 20 when they welcome Livingston Central to Princeton.