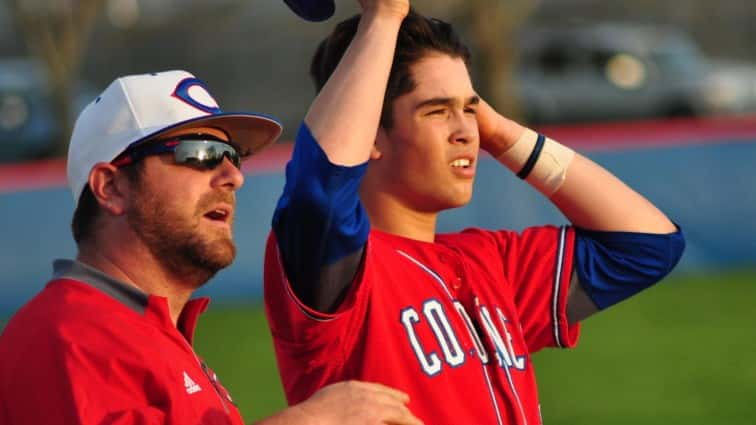 Despite dropping their season opener Monday to McCracken County, a team many rank in the statewide top 10, Christian County baseball coach Trey Wheeler thinks the Colonels will have enough to make a deep postseason run.
The Colonels lost four players to graduation but return a solid nucleus, including three pitchers.
University of Louisville commit Wyatt Stevenson won three games with a 2.53 ERA last year. He struck out 49 in 38 innings.
Western Kentucky commit Lane Diuguid had a 3.23 ERA with 47 strikeouts in 34 innings. The third piece of the rotation is Eric Silvy, who had a 2.57 ERA in 19 innings last year.
Wheeler will try and build some depth on the mound throughout the season to keep the innings of is top three minimal heading into the postseason.
At the plate, Stevenson hit .439 with three homers and 23 RBIs last year. Catcher Cameron Crider hit .362 and has seen his defense improve behind the plate. Crider is the lone senior on the Colonels' squad.
Austin Fields is a versatile player that Wheeler can plug almost anywhere. He hit .321 last year.
Junior Jase Polley makes the move to first base and came on late last year offensively.
Wheeler has 14 freshmen and sophomores on his roster which means several young players are going to get some experience early. How quickly they develop could hold the key to the overall success of Christian County's season.
WATCH: Jase Polley talks about making the move to first base
WATCH: Cameron Crider is the lone senior on the Colonel roster
WATCH: Lane Diuguid talks about expectations for 2018