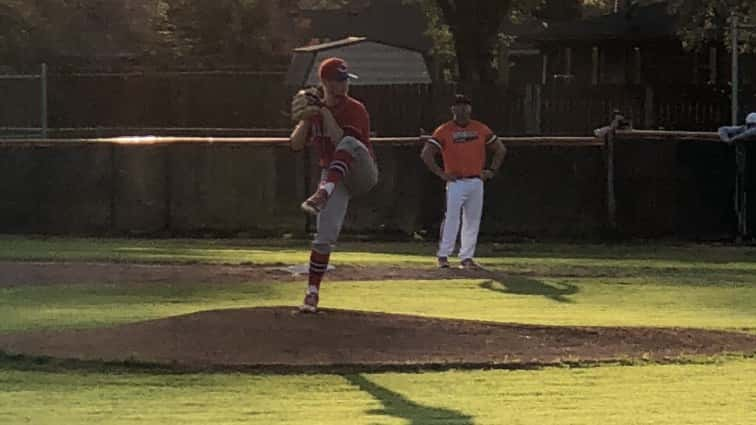 Christian County scored seven runs in the final two innings to beat Hopkinsville 7-1 and take the early lead in the Eighth District baseball standings.
Wyatt Stevenson outdueled Hoptown's Robert Justus on the mound to get the win, with the Colonels helped by two Tiger errors in the final two innings.
After five scoreless innings, Christian County was the first to dent the scoreboard when Stevenson scored Austin Fields with a sacrifice fly, and Jase Polley followed with an RBI single.
Hoptown countered with a run in the home half of the sixth inning when a walk and stolen base preceded a Colonel error. After Stevenson walked the next two batters, he was able to get a strikeout and ground out to end the Tiger threat.
Christian County extended their lead in the seventh on a two-run single by Patrick Croney, and RBI singles by Stevenson and Austin Fields.
Stevenson went the distance, allowing two hits and one earned run while striking out 13 batters.
Jase Polley had three hits for the Colonels, and Eric Silvy chipped in with a pair of hits as part of a 10-hit attack.
Justus struck out nine Colonels and walked just one. Four of the seven runs he allowed were earned.
John Duvall (double) and Landon Snyder (single) had Hoptown's lone hits.
Christian County (4-6) moves to 1-0 in district play, while Hoptown (6-6) falls to 4-1. The teams will play again Friday at 6pm at Christian County.