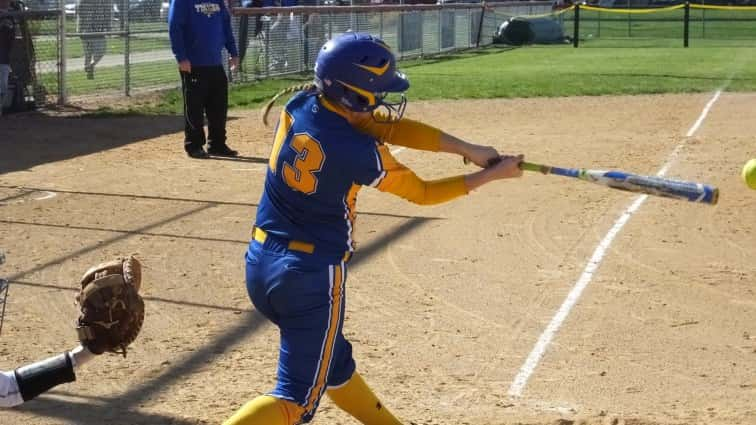 Caldwell County was four outs away from their tenth softball win of the season Tuesday when Graves County hit back-to-back home runs to stun the Lady Tigers 3-2 in Mayfield.
Bailey Wilson and Chloe Grove both went deep in the sixth inning to put the Lady Eagles ahead by a run. Caldwell went quietly in the seventh against Graves hurler Kristen Wimsatt.
Caldwell County scored both of their runs in the second when Majah Hollowell doubled home Peyton Young (fielder's choice) and Karlie Rennison (walk). Hollowell's double and a double by J'Aimee Burk were the only Lady Tiger hits of the game.
Katie Franklin pitched well in spite of being handed the pitching loss. She allowed four hits and struck out eight while walking none.
Wimsatt struck out five and walked two while giving up two hits for Graves County (12-6).
Caldwell County (9-6) will host two other First Region teams this week — Marshall County on Thursday and Paducah Tilghman on Friday.