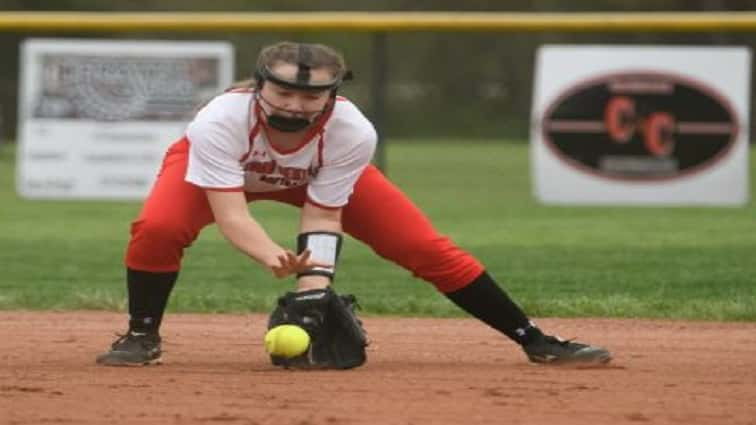 The Todd County Central softball team failed to generate any offense against the visiting Logan County Lady Cougars on Tuesday night, losing 14-0 in six innings.  The Lady Rebels slip to 1-4 in 13th District play and 6-7 overall, while the Lady Cougars have won five of seven to improve to 11-6, a perfect 5-0 in against district competition.
Freshman Haylee Vass took the loss for Todd County, working 6.0 innings while yielding 14 runs, 12 earned, on 20 hits with a couple of strikeouts and a walk.  Senior Michaela Robertson was 2-3 at the plate, followed by senior Addye Sawyers, 8th grader Sam Case, junior Paige Rager, and sophomores Jordon Weathers and Emma Harris with a hit each.
Logan County 8th grader Shelby Gettings went the distance for the win, scattering seven hits while striking-out seven and issuing three walks.  Sophomore Sydney Lee collected three hits and drove-in 5.
The Lady Rebels continue 13th District play on Wednesday, hosting the 11-11 Russellville Lady Panthers.  Russellville stands at 2-3 in district play and won 12-9 over Todd County in All A competition.