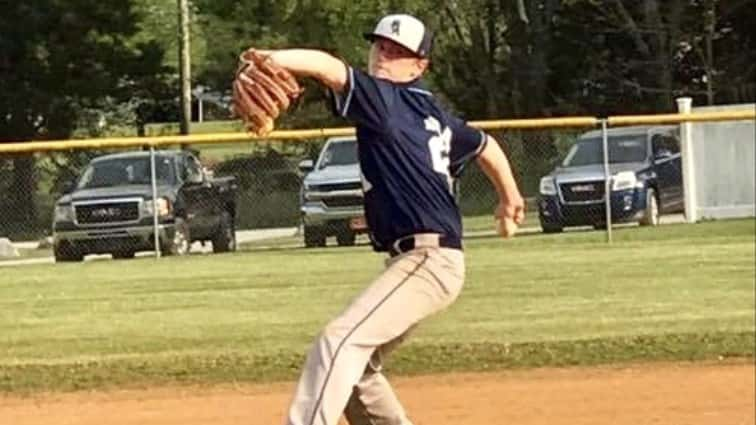 Heritage Christian Academy remained unbeaten in KCAA play and extended their winning streak to seven games with an 8-7 win over North Hardin Christian Thursday in Rineyville.
HCA jumped out to a 5-0 lead early and appeared to have things well in hand before the Falcons scored two runs in the fifth and four more in the sixth to take a 6-5 lead. HCA scored three runs in the sixth and held off North Hardin for the win.
Josh Jones went 4-for-4 for the Warriors with five RBIs, including the go-ahead two-run double in the seventh inning. Ben Jacobs (2B), Weslee Choate (3B), Elijah Britton, and Calvin Floyd (2B) each had two hits, and Choate got the win on the mound.  He struck out two and allowed one hit over the final 2.1 innings.
North Hardin, the No. 3 team in this week's KCAA Baseball Poll, had been 5-0 in conference play prior to Thursday.
"We needed a game like this where we faced some adversity," said HCA Coach Darrell Crawford.  "We lost the lead but fought back to win."
HCA, the No. 2 team in the poll, is now 11-3 overall and 6-0 in conference play. The top-ranked team in the KCAA is Highlands Latin. HCA's game with Highlands was rained out last month so the only time they could meet them on the field is in the KCAA playoffs.
HCA will travel to Cannelton, Indiana Friday and host No. 6 Somerset Christian Saturday for a noon doubleheader at David Eddings Field.