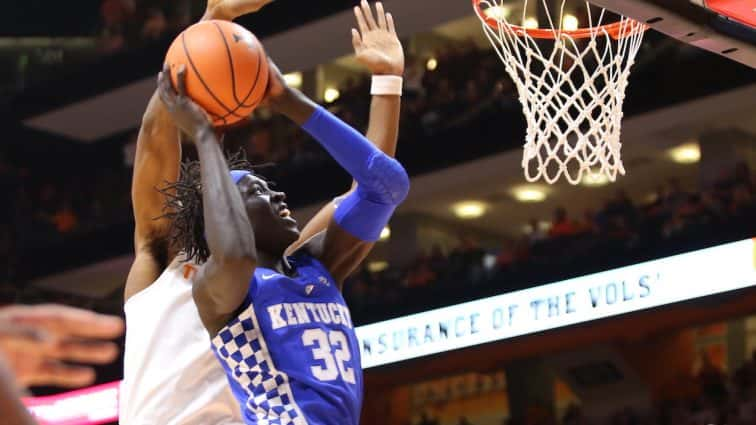 Former University of Kentucky All-American Mike Pratt played professional basketball and also coached at that level. He has numerous NBA contacts today and thought his job as analyst for the UK Basketball Radio Network he gets a chance to evaluate UK players not only in games, but also in practice.
He was on WPBK-FM in Stanford with myself and Tim Estes Thursday. We asked him about his thoughts on UK sophomore Wenyen Gabriel. He put his name into the NBA draft but has not been invited to the NBA combine. However, he has not yet taken his name out of the draft.
"Wenyen has no chance to be on a NBA roster next year," Pratt said. "He could be a G-League guy or go to Europe and play. Either way he could go develop his game.
"He's such a nice kid. Always has a big smile on his face. He says his family needs money. I don't know what he would get in the G-League, but I would bet the house he does not play in the NBA.
"Maybe he can go to Europe and make money to help his family. If his family needs money, go seek that money and everyone should understand why he's doing it."