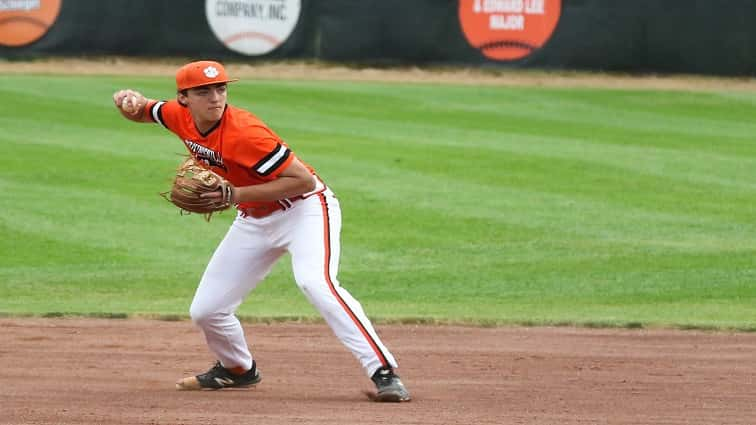 The Hopkinsville Tigers failed to collect a hit against Marshall County on Monday night, losing 10-0 in five innings.  The Tigers slip to 8-19 overall, with the Marshalls on a four-game win streak to move to 16-8.
Robert Justus took the loss, working 3.1 innings while allowing 8 runs, 4 earned, on nine hits with three strikeouts and a couple of walks.  Landon Snyder pitched an inning, yielding 2 runs, 1 earned, while walking four.
Skylar Brown struck-out fourteen and walked four, no-hitting the Tigers to earn the win.  Dawson Smothers knocked-in 3 for the Marshalls, followed by Tyler Belcher with 2 RBI.
The Tigers will be on the road on Tuesday, playing the 15-6 Ohio County Eagles.