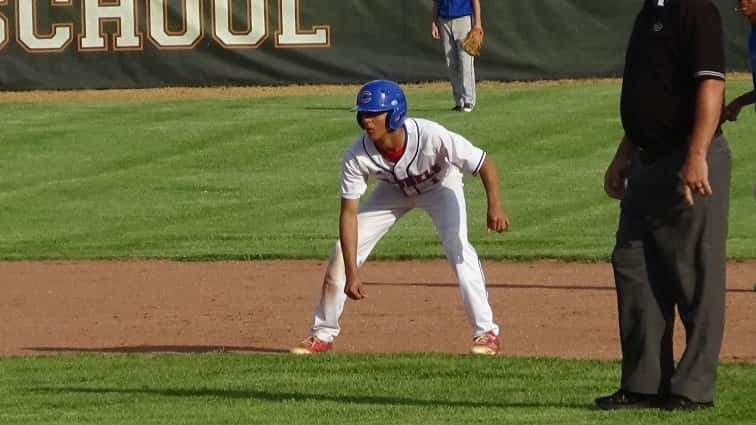 The Christian County Colonels used an 11-run first inning to get past the Fort Campbell Falcons 13-3 in the first round of the 8th District tournament on Monday.  The Colonels improve to 16-12, while the Falcons end their season at 4-14.
The Colonels cranked out six RBI base hits in the opening inning, chasing Falcons' starter Andrew Syester with only one out.  8th grader Ryan Sawyer came on in relief, getting out of the inning and holding the Colonels scoreless over the next three frames.
The Falcons got on the board with a 3-run, two-out rally in the top of the fourth on RBI singles by Ryan Sollum and Ahmon Williams, making the score 11-3.  However, the Colonels finally got to Sawyer in the bottom of the fifth, using a bases-loaded hit by pitch and an Elijah Owens RBI single to end the game at 13-3.
Austin Fields earned the win for the Colonels, working 3.0 innings while allowing two hits with three strikeouts and a couple of walks.  Jase Polley pitched the fourth and fifth, yielding 3 unearned runs on three hits.  He struck-out four and walked two.
Wyatt Stevenson had a couple of hits and 3 RBI for the Colonels, followed by Eric Silvy and Keith Stallons with two hits and 2 driven-in.  Owens, Polley and Cameron Crider each had a hit, with Owens knocking-in 2 and Crider 1.
Syester took the loss, surrendering 9 runs on four hits with a strikeout and four walks.  Sawyer allowed 4 runs on five hits while striking-out two and walking four.  Sollum and Williams each had a hit and drove-in a run for the Falcons, with Elijah Crockett going 2-3.
The Colonels move on to face Hopkinsville, 9-4 winners over UHA, in Tuesday's 8th District championship at Tiger Field.  Christian County is chasing its fourth straight title, with its last district tournament loss coming to the Tigers in 2014.