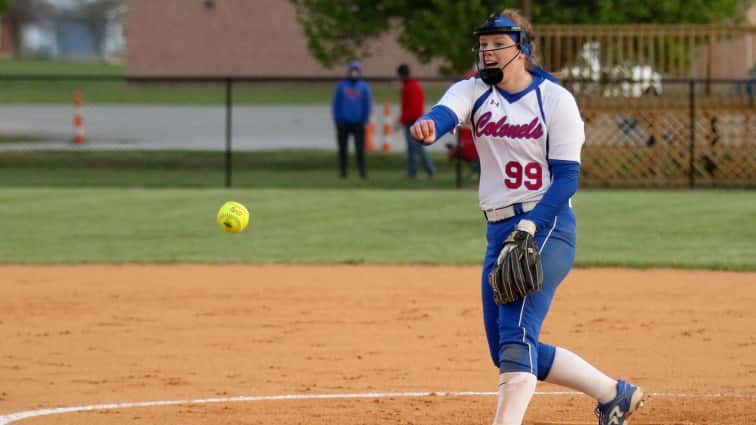 A total of 18 players from 12 different schools were named to the All-Second Region Softball Team as voted on by the region's coaches.
Christian County had four players named to the team, while Madisonville and Webster County each had three players named to the squad.
Emmy Blane hit .393 for the Lady Colonels and led the region with 15 homers and 59 RBIs. Lexie O'Daniel hit .421 with 13 homers and 41 RBIs. In the circle, O'Daniel was 15-2 with a 1.84 ERA and 131 strikeouts in 95 innings. Tyler Shemwell was the third Lady Colonel named All-Region. She hit .439 with 10 homers and 46 RBIs, which was second in the region behind Blane.  Hope Jones rounds out the quartet with a .453 average and five home runs with 38 RBIs.
Last year's state tournament MVP, Courtney Patterson of Madisonville, was one of three Lady Maroons named to the team. She had a 2.72 ERA in the circle and hit .290 with three home runs. Makayla Spurlin batted .347 with four homers, and Lexi Miller hit .508 with four home runs.
Webster County's Karlie Keeney was 17-7 in the circle with a 1.04 ERA and 179 strikeouts in 135 innings pitched. She also hit .378 with five home runs and 25 RBIs. Hattie Hartman hit .346 with four home runs, and Kristen Braden hit .386 for the Lady Trojans.
Trigg County had a pair of players named All-Region. Hannah Colbert led the region in strikeouts with 307 in 201 innings pitched. She also hit .368 with five homers and 20 RBIs. Logan Darnall batted .384 with five extra base hits despite missing 11 games with an injury.
Lyon County's Calista Collins led the region in batting (.604) and had eight home runs, 26 extra base hits, and 42 RBIs. Her Lady Lyon teammate Sophie Bingham graduates as the school's all-time leader in pitching wins and strikeouts. She had 170 strikeouts in 130 innings and batted .367 at the plate.
Caldwell County also had two players named to the team. Katie Franklin was second in the region in strikeouts with 199 in 146 innings and a 2.10 ERA. Mashea Glover hit .525 with nine homers and 41 RBIs.
Henderson County's Kaitlyn McCormick hit .359 with four homers and 19 RBIs.
Other players named to the All-Region squad whose teams did not submit complete stats to MaxPreps were Union County's Jaci Babbs, Crittenden County's Ashlyn Hicks, Paxton Gray and Brenna Sherman, both from Hopkins County Central, and Hopkinsville's Shelby Harbour.