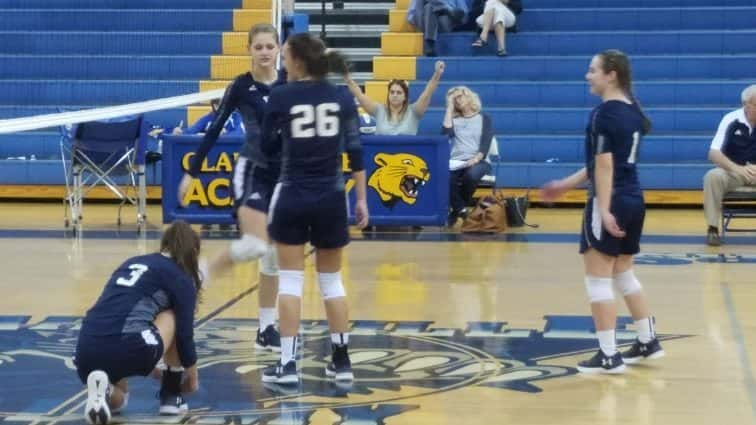 The Heritage Christian Academy Lady Warriors volleyball team has been on quite a roll as of late. That roll continued Thursday evening as HCA went on the road and came away with a straight set win over Clarksville Academy.
Clarksville Academy put up a bit of a fight in the first set, before the Lady Warriors came away with the 25-19 win. Heritage Christian took control of the match during the second set, winning the set 25-16. HCA then put the match away with a 25-15 win in the third set of play.
Senior setter Allie Maternowski led HCA with 26 successful serves, 12 aces and 16 assists. Meredith Crunk and Alyvia Stokes combined for 16 digs. Middle hitters Allie Schluckebier and Cami Nelson contributed 16 kills.
The Lady Warriors improved to 11-4 on the season and will travel to Pleasant View for a 4:00pm match Friday.