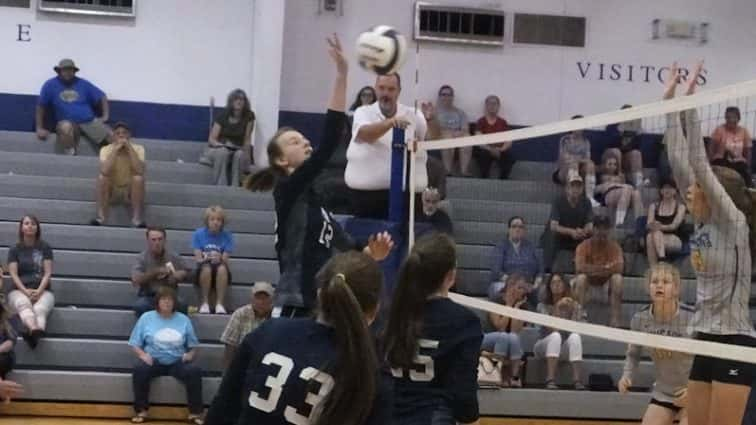 The Heritage Christian Lady Warriors picked up their 17th win Thursday evening. The Lady Warriors gave a strong performance in a straight set win over Kenwood.
Heritage opened the match taking a tight set by the score of 25-19. The Lady Warriors then got on a roll during the second set, winning 25-15, to go up 2-0 in the match.
Heritage closed out the match by outlasting Kenwood in the 3rd set 25-22.
The Lady Warriors had a big night from Alyvia Stokes with 3 aces. Meredith Crunk added three, out of the teams 11. Kami Nelson was strong at the net coming up with 6 of the team's 17 kills. Allie Schluckebier added 5.
Head coach Eldridge Rogers credited his team for what he called impressive floor coverage, communication, and aggressive offense.
The Lady Warriors, who are now 17-10 head to Louisville and Frankfort for matches on Friday and Saturday.