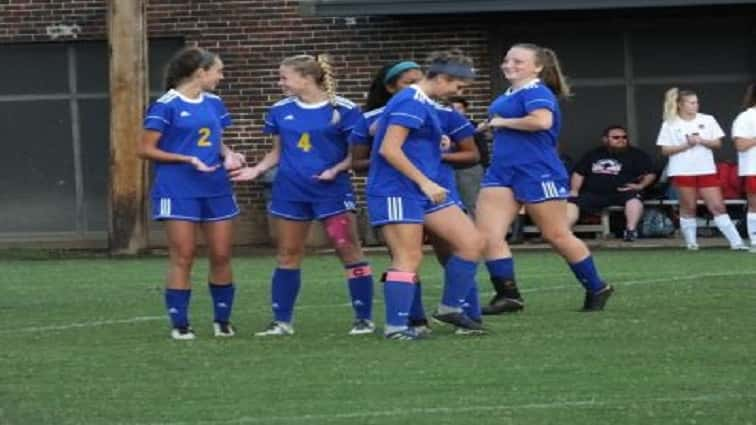 The Caldwell County girls' soccer team went on the road and picked up a 10-0 victory over Crittenden County on Monday night.  The Lady Tigers win their second-straight and third in four tries to improve to 8-10 overall.  The Lady Rockets fall to 1-10-1 on the year.
Kendall Boyd and Allissa Traylor paced the Lady Tigers with 3 goals each, followed by Kaylee McEnaney, Becca Siebert, Lucy Goffinet and Morgan McDaniels with a goal each.  Laney Fletcher recorded 3 assists, Traylor and McEnaney had 2, and Siebert had 1.  Abby Hagan made 1 save in goal for the win.
Caldwell will be back in action on Tuesday when Calloway County (8-8-1) visits Butler Stadium.