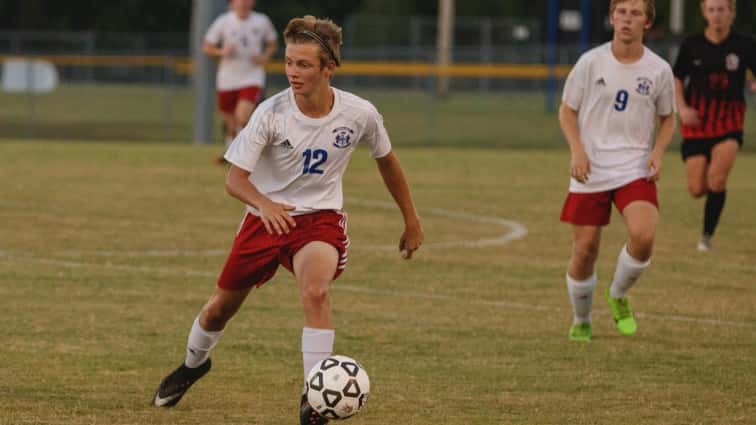 The Christian County boys' soccer team was shut out for only the third time this season in a 6-0 regular-season finale loss at Madisonville-North Hopkins on Monday night.  The Colonels see their 3-game winning streak snapped, and enter the postseason with an 8-11-1 record.  Madisonville improves to 12-5-3, currently the most wins in the 2nd Region.
Will McClure led the way for the Maroons with 2 goals and 2 assists, followed by Zachary Brown with a goal and 2 assists.  Luke McElroy finished with a couple of goals, Miles Peyton had a goal, and Jack Dodds notched an assist.  Niko Perez and Noah Questelle combined in goal for the shutout.
The Colonels begin postseason play on Tuesday against UHA in the first round of the 8th District tournament at Fort Campbell.  Christian County lost to the Blazers 4-1 in both teams' first game of the season.