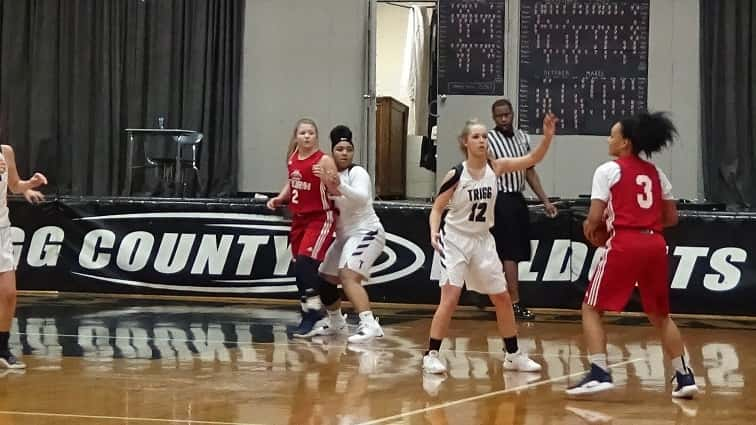 The Trigg County girls' basketball team wrapped up preseason play with a scrimmage loss to visiting Hopkins County Central on Tuesday night in Wildcat Gym.  The Lady Wildcats will open the regular season on November 27 when they host the Paducah Tilghman Blue Tornado.
The Lady Storm jumped out to a 15-3 lead after the opening quarter, with Madelyn Tow leading the way with 9 points.  Trigg County warmed up in the second quarter, but were still outscored 12-10 to trail 27-13 at the halftime break.  The Lady Wildcats were held to single-digit outputs in the final two quarters, with Hopkins Central padding its lead with 18 fourth-quarter points to win 55-21.
Trigg County got 6 points from 8th grader Tajah Grubbs, followed by Madison Simpson with 5 and Katelyn Slone with 4.  Nykea Ikeard led the Lady Storm with 15, including 8 over the final 8:00, while Tow finished with 11.