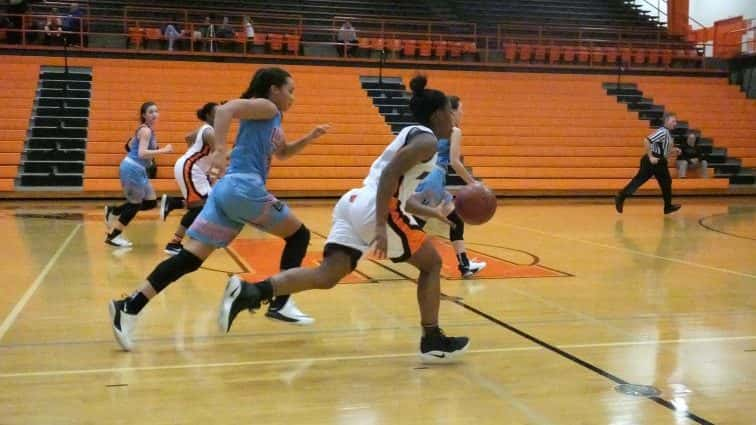 After losing their first game of the season on Tuesday, the Hopkinsville Lady Tigers responded in solid fashion Saturday afternoon. While their shooting woes continued, the Lady Tigers pressure defense gave the Union County Bravettes fits all afternoon as Hopkinsville ran their way to a 61-39 win.
As the Lady Tigers struggled to get their offense started early, the Bravettes jumped out to an 8-4 lead. Turning the defense heat up, which was a little bit of a good thing since the heat was on very low in the gym, Hopkinsville scored the next seven points of the game to take an 11-8 lead. That margin would hold as the quarter came to an end, with the Lady Tigers up 17-14.
Jayla Rose and Breon Oldham picked up the offensive pace in the 2nd quarter. Rose scored eight in the quarter, while Oldham added eight of her own, as the Lady Tigers took the three point margin and opened it up to 16 points at the half.
Hopkinsville then put the game away in the opening minutes of the second half. The Lady Tigers opened the 3rd quarter on a 8-0 run, which extended to a 13-0 run combined with the 5-0 run that Hopkinsville used to finish the first half. The Lady Tiger defense held Union County without a point for nearly 6 ½ minutes. By the end of the third, Hopkinsville held a 56-27 lead.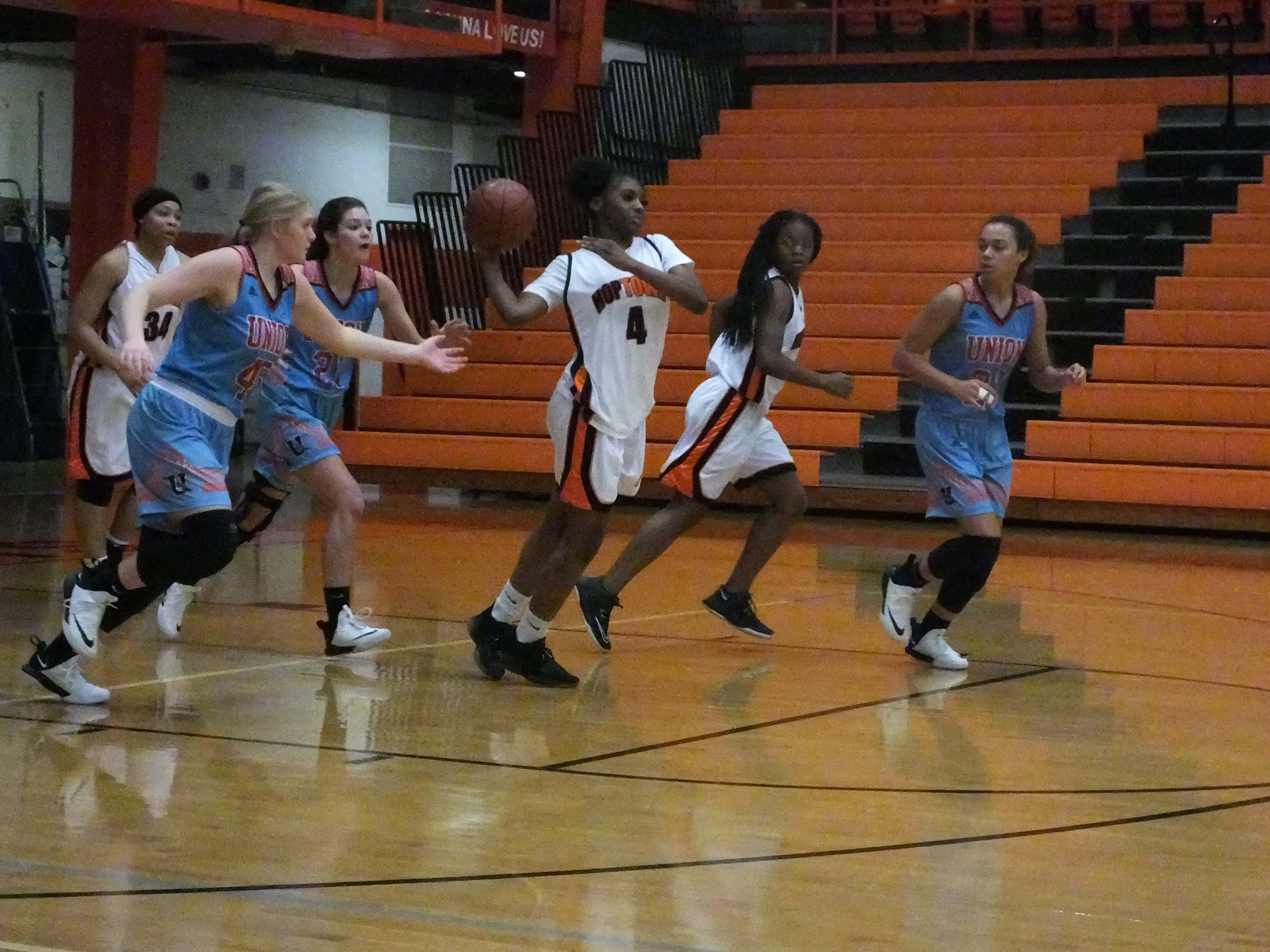 The pace of the game slowed down a bit in the final quarter as play got a bit sloppy at both ends over the final eight minutes. Hopkinsville used their defensive pressure to achieve the final 22 point margin.
Jayla Rose led Hopkinsville with 26 points. Breon Oldham added 17, while Donisha Flowers chipped in with 9.
The Bravettes were led by Courtney Beaven with 11 points.
With the win, the Lady Tigers improve to 5-1 on the season. Hopkinsville will return to action Tuesday night when they host the UHA Lady Blazers in an 8th District contest.
Union County drops to 2-3 with the loss. The Bravettes get back to action Thursday when they host Hancock County.