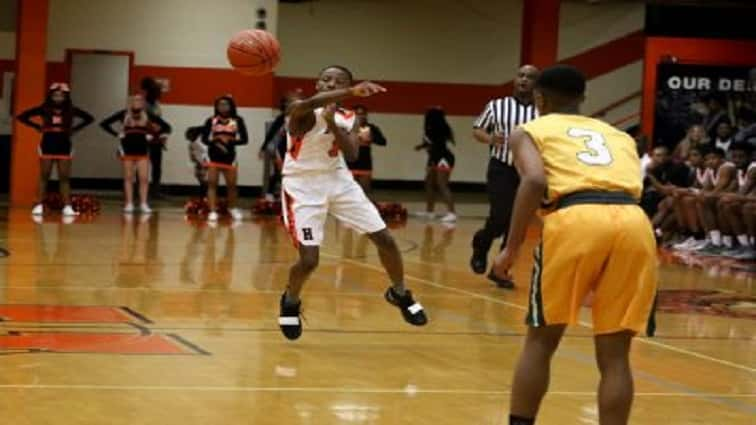 The Hopkinsville Tigers found themselves down by as many as 25 points in Friday's meeting with Missouri's Father Tolton Catholic High School, before falling just short with a comeback bid to lose 68-65 at the Machens Great 8 Classic.  The Tigers drop their second game in the Jefferson City, MO tourney, slipping to 8-5 overall.  Father Tolton wins its 8th-straight to improve to 8-1 on the year.
James Nicholas scored 8 first-quarter points for the Tigers, but the Trailblazers Nate Schwartze put up 9 to help Father Tolton to a 18-16 lead.
The Tigers went cold in the second, with Jacarius Burks scoring 5 of their 9 points.  The Trailblazers added 7 points to their advantage to take a 34-25 lead into halftime.
Deuce Tatum scored 7 and Coban Porter had 6 to build the Trailblazer lead to as many as 25 in the third quarter.  Don Victor chipped in 6 for the Tigers, but they trailed by 21 with one quarter to play.
Hoptown launched its comeback with a strong defensive effort, holding the Trailblazers to only 9 points over the final 8 minutes.  Nicholas and Burks spearheaded the Tiger attack, putting up 9 and 6 points, respectively, to cut the margin to single digits.  However, they ran out of time and Father Tolton held on for the 3-point victory.
Nicholas' game-high 20 led the Tigers, followed by Burks with 13, and Victor with 10.
Schwartze finished with 18 to lead the Trailblazers, while Porter scored 16, and Tatum had 13.