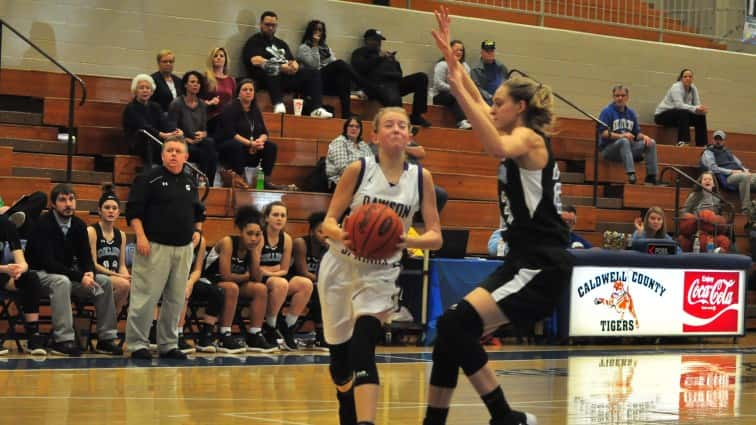 Dawson Springs knew they would have matchup problems going into their Friday game with Collins at the West Kentucky Hoops Classic. The Lady Panthers hit some timely threes and were within seven points early in the fourth quarter before falling to 73-55 to the Titans.
The Lady Panthers knocked down six three-pointers in the game and hit 15-of-24 at the free throws. However, the height and speed of Collins gave Dawson Springs some trouble at the start as they ran out to a 13-4 lead.
Dawson Springs used the long-ball to stay close, trailing 18-17 after one quarter and 44-34 at halftime.
Collins was able to keep the Lady Panthers at bay by hitting 54-percent from the field and owning a 37-17 advantage on the boards.
Dawson Springs was to within 55-49 with 6:04 left but managed just one field goal the rest of the way as Collins used an 18-6 run to close things out.
Jeian Hayes led Collins (9-6) with 28 points and four rebounds. Olivia Federle added 25 points, and 6-foot-3 center Mary Claire Megibben had eight points, 10 rebounds, and 10 blocked shots.
Kire Peyton hit a trio of 3-pointers and finished with 18 points. Erin Orten added 16 points and eight rebounds, and Brooklyn Clark had 10 points and seven assists.
Dawson Springs (5-6) will host Caldwell County Thursday in a Seventh District contest at the Panther Pit.