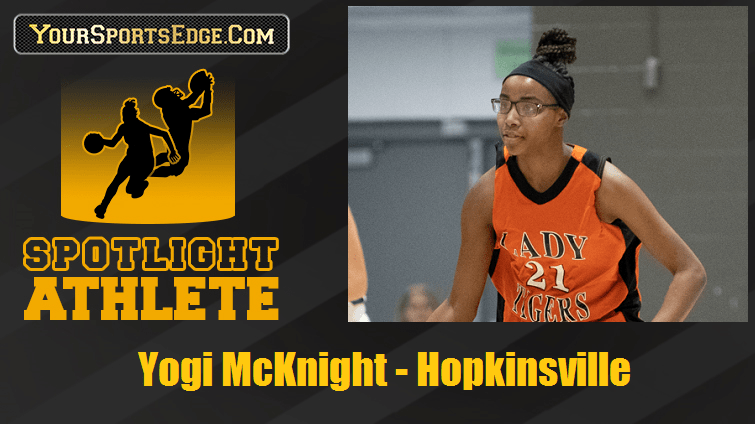 Yogi McKnight has been playing basketball since the fourth grade, but she's been an athlete seemingly forever.  The Hopkinsville High senior is the third-leading scorer on the Lady Tiger basketball team as they look to overtake Christian County for the district title this year.
McKnight is averaging 14 points a game and is shooting 43-percent from behind the arc, which is among the top percentages in the Second Region.  She has topped 500 points for her high school career and is closing in on 100 career 3-pointers.
After basketball season, McKnight takes to the track where she finished fifth at the Class 3A State Meet in the long jump as a junior.  She also finished 17th in the triple jump and was named to the All-Area team in both events.
She admits her busy athletic schedule can be a grind, but she wouldn't have it any other way.  She also has enough balance in her life to handle the grind.  After high school, Yogi would like to go into the field of nursing.