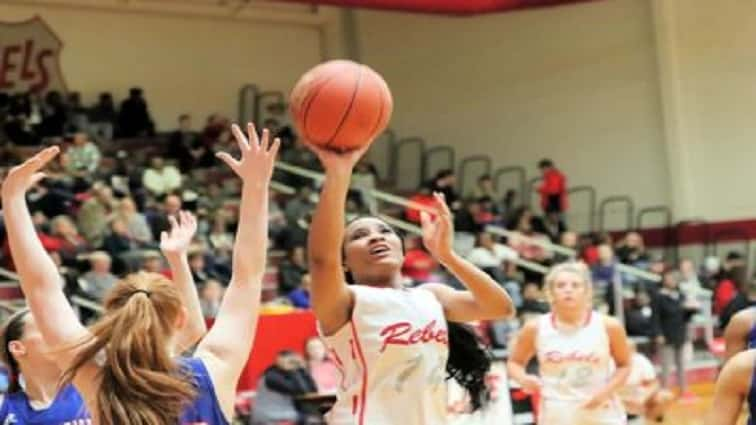 The Barren County girls' basketball team won its fourth-straight and ninth in ten outings with a 72-37 victory over Todd County Central on Saturday night.  The Trojanettes move to 19-3 overall, while the Lady Rebels slip to 3-14 on the year.
Bailey and Mallory Pedigo combined for 15 first-quarter points to help Barren County to a 29-15 lead.  Amy Brumfield scored 10 of her game-high 20 to help the Lady Rebels stay within striking distance.
The Trojanettes continued to pull away in the second quarter, outscoring the Lady Rebels 17-7 to lead 46-22 at the halftime break.
Todd County struggled to generate offense in the second half, scoring 6 points in the third quarter and 9 in the fourth.  Barren County eased off, scoring 26 second-half points on the way to a 35-point victory.
It won't get any easier for the Lady Rebels, as they return to the court on Tuesday for a visit from the 15-6 Ohio County Lady Eagles.