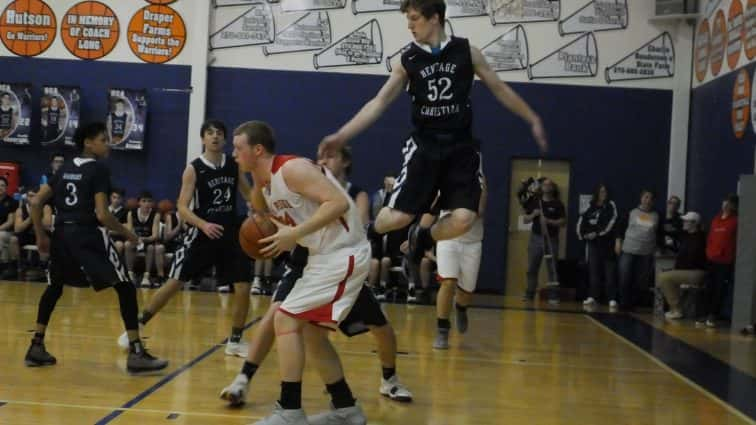 The Heritage Christian Warriors will head off to the KCAA state tournament as a regional champion. HCA used a strong finish to the first half to take control of the game and take a lead that they would never relinquish on the way to a 73-56 rout of Oak Ridge Christian.
Early on, the game looked like it might come down to the wire. In the first quarter, the two teams were tied six times, with seven lead changes over the first 8 minutes. A late 3-pointer would give Oak Ridge a 17-15 lead at the end of the quarter. Josh Jones had a great start for HCA with six points in the opening quarter.
Oak Ridge extended the lead to four early in the 2nd quarter. HCA came back and tied the game at 19-19 and 21-21. Heritage then outscored Oak Ridge 9-2 to go up 30-23. HCA would not trail for the rest of the night. Gavin Fowler hit a leaning 30-footer at the buzzer to give Heritage a 41-30 lead at the break.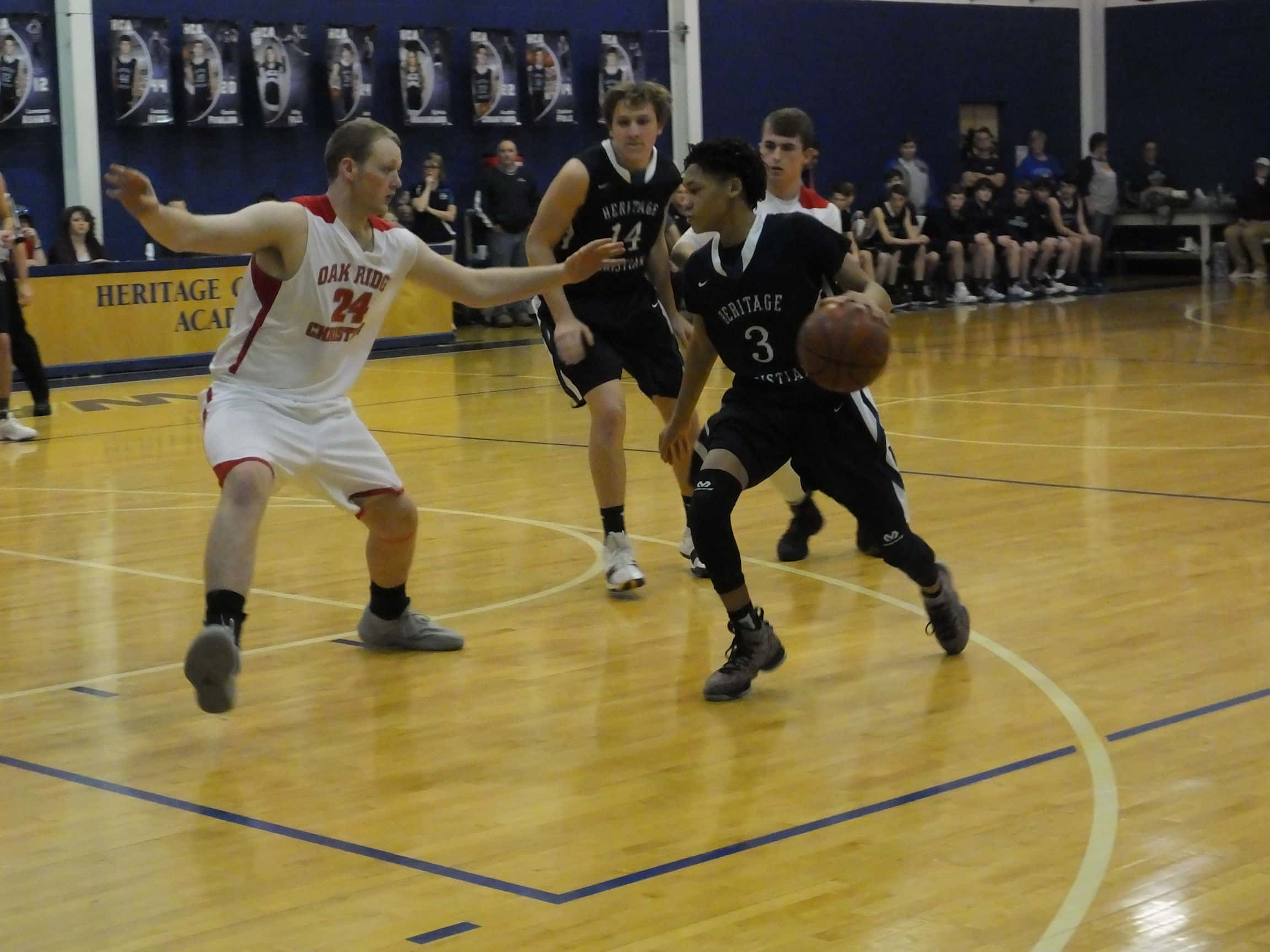 Both teams slowed down a bit offensively in the 3rd quarter. Heritage was able to extend the lead a bit, as they outscored Oak Ridge 9-7 in the quarter to take a 50-37 lead heading into the final quarter.
HCA then sealed the deal. Heritage opened the fourth quarter with a 9-1 run to go up 59-38. After that, Heritage was able to make enough free throws to keep Oak Ridge at arm's length and pick up the regional championship.
Gavin Fowler and Dalton Folz led HCA with 16 points each. Rajah Mills and Austin Crawford added 10 points each.
Oak Ridge was paced by Colton Bratcher with 18 points.
Both teams will now head off to next week's KCAA state tournament at Asbury.