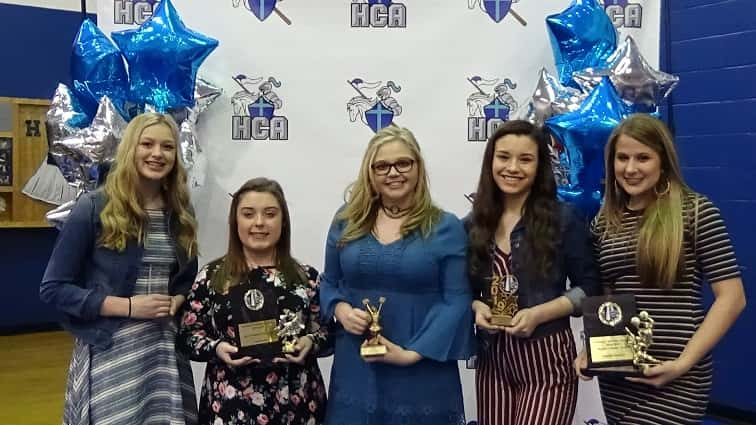 Heritage Christian Academy recognized its cheerleaders along with the boys' and girls' jv and varsity basketball teams at a banquet on Thursday night.
The 2019 cheerleading team consists of seniors Alley Folz and Sylvia Brashears, juniors Claudia Sweeney, Jordan Trumble, and Sofia Sargeant, sophomores Madi Sahm, Cassie Ezell, Lacey Eaton, and Ava Brison, and freshmen Jacquelyn Stewart and Sarah Sargeant.
Award winners were: Hustle Award – Sarah Sargeant, Christian Character Award – Sofia Sargeant, MVP – Cassie Ezell, Coach's Award – Jacquelyn Stewart, Most Spirit – Lacey Eaton, Megan Conklin Award – Claudia Sweeney.