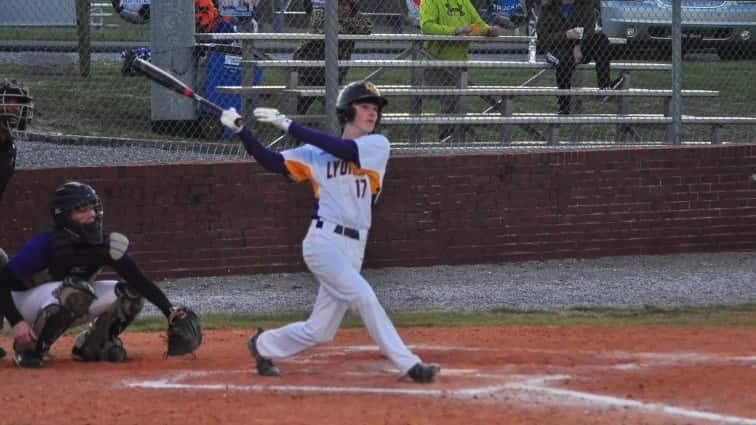 Lyon County's bats were slow to start, but they came alive in the fourth inning as the Lyons opened the 2019 season with an 11-0 win over Dawson Springs and gave Ricky Baker his first win as Lyons' coach.
The game was a pitcher's duel through three innings. Freshman Gunnar Bingham retired the first seven batters he faced and did not allow hit until the fourth inning on a single by Ethan Maddox.
Dylan Dawson was equally impressive early as he didn't allow a Lyon County hit until Aidan Rush doubled home two runs in the fourth inning. Back-to-back bases loaded walks inflated the Lyon lead to 4-0. Bingham then helped his own cause with a two-run single that out the Lyons up 6-0. Travis Yancy followed with a two-run single of his own to put Lyon up 8-0.
Bingham ended the game at the plate via the mercy rule with a two-run double in the fifth.
Bingham was efficient on the mound. He gave up just two hits – singles by Maddox and Andrew Gilbert – and struck out seven. He didn't walk anyone and needed just 56 pitches to get the five-inning win. At the plate, he was 2-for-3 with a pair of hits and four RBIs.
Austin Long also had two hits, while Yancy and Rush had a hit and two RBIs.
Dawson took the pitching loss for Dawson Springs, giving up just one hit in three innings of work. He struck out five and allowed just three earned runs.
Lyon County will host Marshall County Tuesday, while Dawson Springs will travel to Crittenden County.