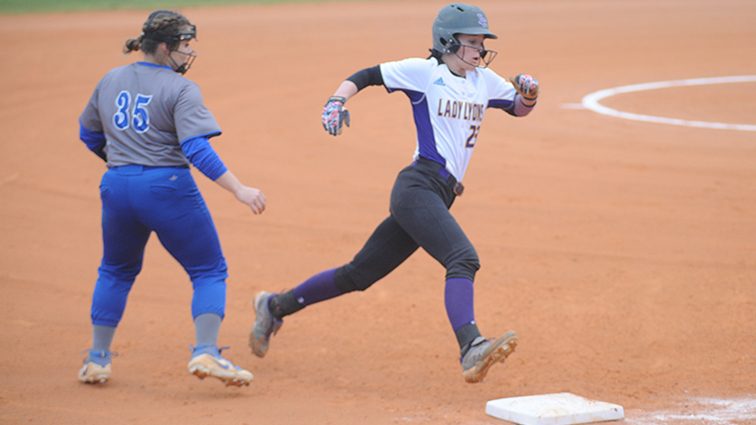 Lyon County's bats heated up in a big way despite the cold conditions Monday at Lee S. Jones Park in Eddyville.
Down 7-1 to 5th District rival Crittenden County, the Lady Lyons scored 10 times in the fifth inning and pushed across six more runs in the sixth to rally for a 17-9 victory.
Lyon (3-5 overall, 1-1 district) used the longball to seize control of the contest. A grand slam to left-center by Kaelyn Conger tied the game at 7-7.
A Crittenden error allowed the Lady Lyons to go in front 8-7.
Sydney Melton then lined a three-run homer over the fence in centerfield to give Lyon an 11-7 cushion.
A pair of Lyon misplays helped the Lady Rockets score twice in the top of the sixth to trim the gap to 11-9.
But the Lady Lyons went up 17-9 in the bottom of the frame, getting an RBI double from Conger and a two-run double from Melton in the frame.
Melton finished 3-for-5 at the plate with five RBIs while scoring three runs. Conger was 2-for-4 and knocked in five while adding two runs. Hadlie Butler was 3-for-4 and knocked in a run while Calista Collins was 2-for-4 with a double and an RBI.
The game couldn't have gotten off to a much better start for Crittenden (2-5, 0-1), which scored six times in the top of the first inning.
Matthia Long was 2-for-3 for the Lady Rockets while Ashlyn Hicks was 2-for-5.
Kaelyn Conger went all seven innings in the circle to pick up the win for the Lyons. She allowed seven hits while striking out six and walking seven.
Lyon next hosts McCracken County on Thursday.
Crittenden visits Trigg County on Tuesday.