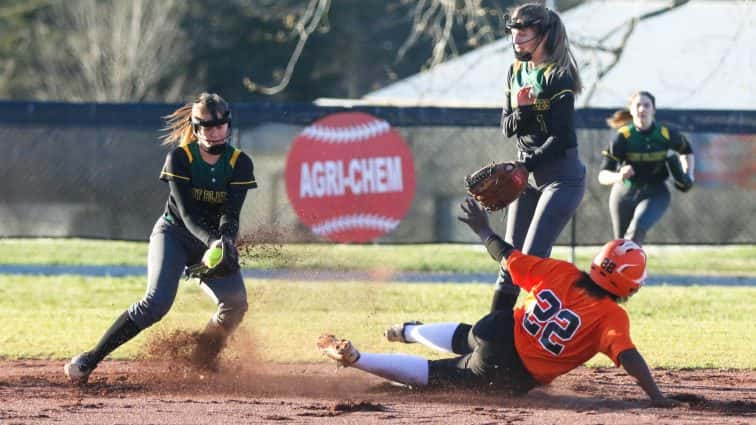 The Hopkinsville Lady Tigers took a big step towards locking up the #2 seed in the 8th District softball tournament Tuesday evening. Marley Hancock threw a one hitter, while the Lady Tiger offense produced runs in three of their four at bats, as Hopkinsville cruised by University Heights 12-1.
Hopkinsville took control of the game early, plating five runs in the bottom of the first inning to take a 5-0 lead. The Lady Tigers took advantage of five walks and two hit batters in the inning.
The Lady Blazers cut the lead to 5-1 in the top of the 2nd inning, scoring a run on a wild pitch.
Hopkinsville extended the lead in the bottom of the 3rd inning, scoring three runs. The big hits in the inning were a triple from Daijah Owen, and a two run, inside the park home run from Morgan Hodge.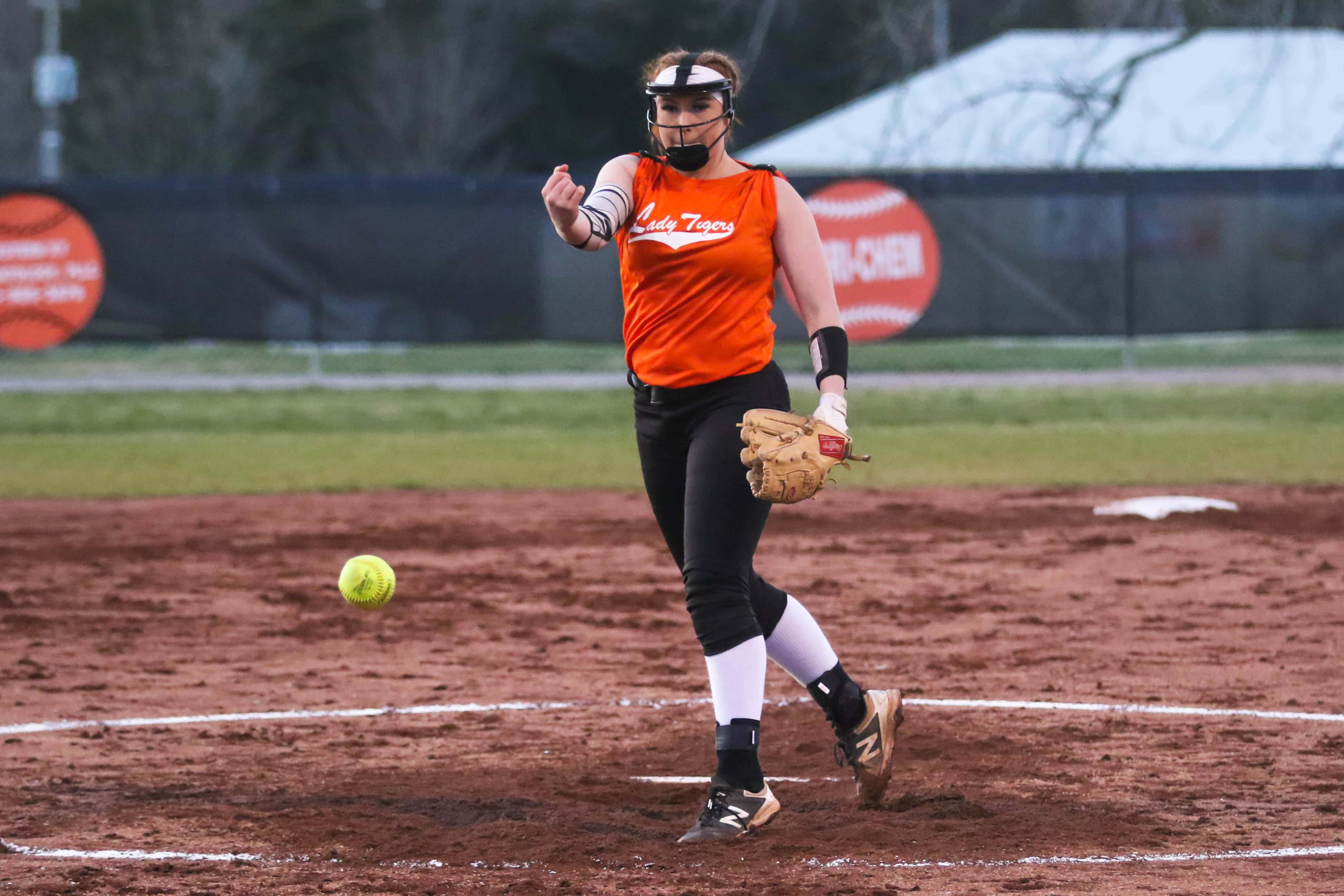 The Lady Tigers then blew the game wide open in the bottom of the 4th inning. Hopkinsville again took advantage of UHA pitching struggles to score four more runs. In the inning, Lady Blazer pitching gave up two more walks and hit three more batters.
Hancock then shut out the Lady Blazers in the top of the 5th inning to end the game.
It was a balanced attack for the Lady Tigers, with 8 different players coming up with a hit in the game. Morgan Hodge was 1-1 with a home run, 3 RBI's, two runs scored and three walks. Allison Luttrull went 1-1 with a triple, 3 RBI's, and a run scored.
Becca Fitzpatrick was 1-2 for UHA, with a run scored.
In the circle, Marley Hancock went all five innings for Hopkinsville, giving up one run on one hit, striking out ten, while walking four.
Rachel Snyder went 3 2/3 for UHA, giving up 12 runs, on 8 hits, striking out three, while walking seven.