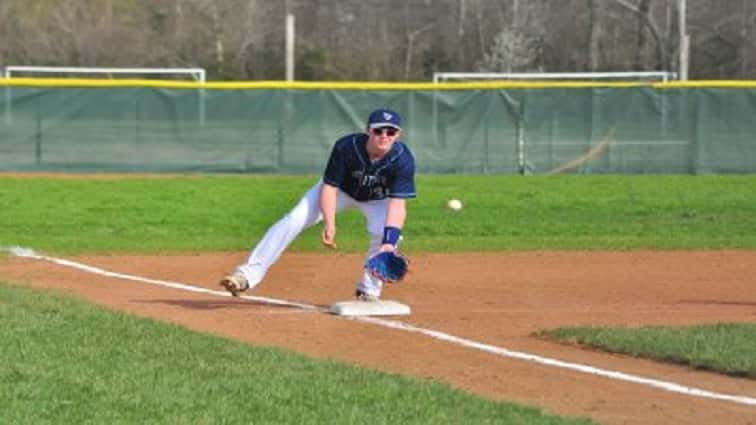 The Heritage Christian Academy baseball team had mixed fortunes on its last day of play in its spring-break trip to Oklahoma, falling 7-2 to Oilton High School, before topping the Panthers 9-0 in the second game.
The Warriors struggled at the plate in the opener, managing only a couple of singles over the first six innings. Trailing 7-0 in its final at bat, HCA got going with a double by Josh Jones to put runners on second and third. David Jent grounded out to bring in David Miller, before Ryan Trapnell tripled-in the second Warrior run.  However, the rally would come to an end with a strikeout for the final 5-run margin.
Caleb Jones took the loss for the Warriors, going the distance while yielding 7 runs, 3 earned, on 9 hits, with a walk and 7 strikeouts.
HCA turned the tables in the second game, jumping out to a 5-0, first-inning lead behind four singles and a double.  Elijah Britton drove-in the first run with a single, before Josh Jones doubled to left field to make it 2-0.  After Caleb Jones reached on an error, Grant Floyd and Jeremiah Kay hit back-to-back RBI singles to put the Warriors in control.
That would be more than enough for the Warrior pitchers, with starter Caleb Jones and Elijah Britton and Walker Ashby combining for a 1-hit shutout.  Jones faced the first three batters, striking out 2 and walking 1, before giving way to Britton.  He pitched into the third, striking out 3 and allowing a hit, with Ashby striking out 2 of the 3 batters he faced to close out the game.
Floyd and Kay each had 3 RBI, with Britton driving-in 2.  Josh Jones had a couple of hits and an RBI, with Trenton Hayes and Weston Powell each hitting safely once.