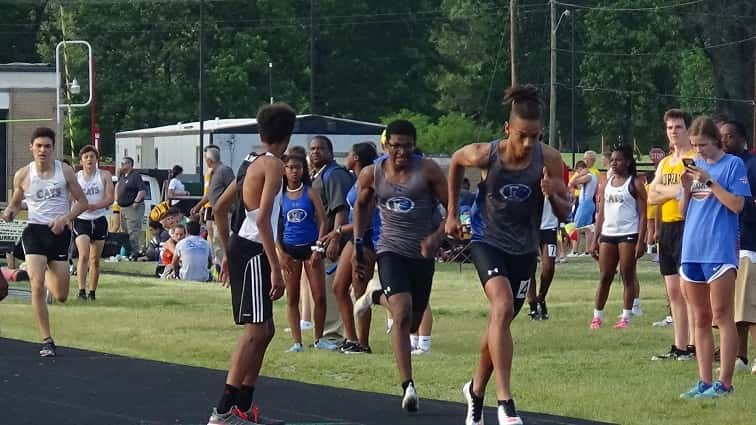 Austin Keeling set meet records in the triple and high jump and the girls dominated on the track to lead the Fort Campbell track & field team at the Jimmy Harrell Relays on Tuesday night at Murray High School.  The Falcons took the top spot in six events and finished in the top three in seven more.
Keeling finished first in the triple jump with a distance of 44-01.50, crushing the previous meet record of 42-02.50 by Trigg County's Jakelze Martin.  He also earned the top spot in the high jump with a 6-02.00, eclipsing the record set by Murray High's Jonathan Hilbrecht, with the Falcons' Ke'Shawn Daniels taking second with a 6-00.00.  Keeling finished second behind teammate Doryan Hall in the long jump, with Hall winning with a distance of 21-07.00, followed by Keeling's 20-05.75.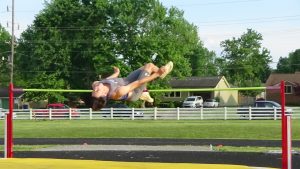 On the track, the team of Rafael Cerritos, DeAndre Jackson, Quincy Brown and Monroe Thomas turned in a 3:42.13 in the 4×400, good enough to claim first place.
For the girls, Angel Manalang finished third in the pole vault with a 7-06.00, while Aliya Powers and Jasmine Ward took second and third in the triple jump with distances of 32-07.25 and 29-10.05, respectively.  In the long jump, Sheree Pollock turned in a 14-06.50, good enough for third place.
In the 1600M, Lilliauna Powers finished second with a 7:08.07, followed by Haley Davee in third at 7:18.57 and Abigail Thompson fourth with a 7:35.22.  Ty'Kevia Morris ran third in the 300M hurdles at 53.12.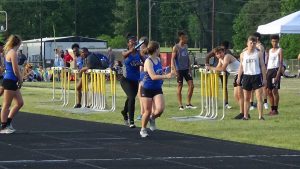 In the relays, the team of Dominique Burrell, Xzaria Duncan, Ayonna Daniels and Ty'Kevia Morris ran a 52.13 in the 4×100 to take the top spot, while Duncan, Talya Jones, Imani Morris and Keionna Brown set a meet record with a 1:50.08 in the 4×200.
Aliya Powers, ShaMiracle Thomas and Dazsha Joseph-Mailos came in second in the 4×400 with a 4:33.23 and in the 4×800 Haley Davey, Caterina Martineau, Powers and Hope Garza finished second with an 11:35.51.