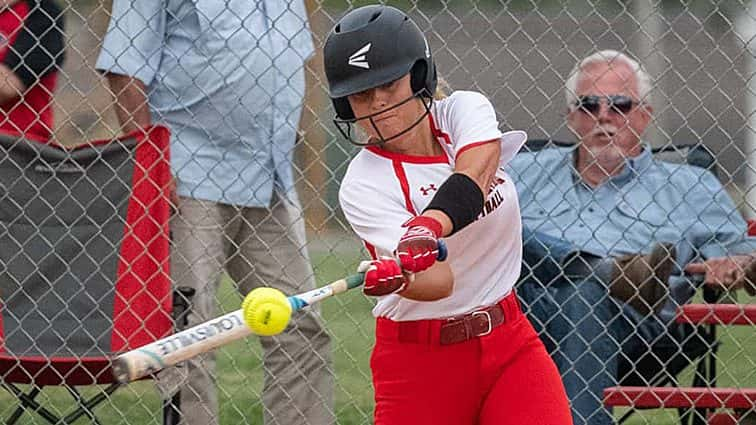 While many schools had difficulty just getting a game played on Thursday because of the weather, Todd County Central not only got two games in but picked up a pair of softball victories.
The Lady Rebels swept Hopkins County Central by scores of 9-5 and 7-6 in five-inning games in Elkton.
Todd (5-11) won the nightcap in walk-off fashion, with Haylee Vass singling in the winning run in the bottom of the fifth inning.
In the opener, the Lady Rebels used an eight-run third inning to erase a 3-0 deficit.
Emma Harris homered and went 2-for-3 with a pair of runs batted in and two runs scored to lead the Todd offense. Sam Case and Maddie Williams were each 2-for-3 with an RBI while Vass and Lindsey Roe each doubled.
Williams was the winning pitcher. She allowed three earned runs on eight base hits while striking out three and walking one.
Brenna Sherman was the only Lady Storm player with more than one hit, going 2-for-3. Chloe Young was 1-for-2 and drove in two.
In the second game, Whitney Higgins was 4-for-4 with a pair of doubles and two runs batted in for the Lady Rebels, who recorded 13 base hits. Vass and Roe were each 2-for-3 with an RBI. Jordon Weathers went 2-for-2 and drove in a run. Rachael Bilyeu had a solo home run.
Abby McPhearson was the winning hurler in that game, surrendering two earned runs on seven hits. She fanned three and walked two.
For Hopkins Central (6-17), Mercy Sutton went 2-for-2 at the plate with an RBI while Hailie Hollis was 2-for-3 and knocked in a run.
The Lady Storm has now dropped eight straight games.