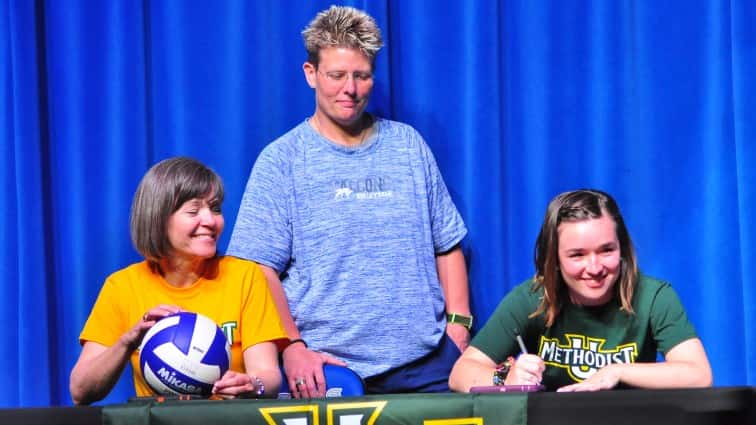 Chandler Burgoyne is the prototypical military kid. The Fort Campbell senior has switched schools over a half-dozen times since starting grade school and has played many of her high school sporting events in front of just one parent. On Thursday, she signed to play volleyball at Methodist College in Fayetteville, North Carolina. Her father is stationed at nearby Fort Bragg.
Burgoyne was slated to move to Fort Polk, Louisiana after her junior year but was able to stay at Fort Campbell and finish her senior season where she was a member of the wrestling and tennis teams. But volleyball is where she made her mark, being named All-District both her junior and senior seasons.
Although she was originally against the move, Burgoyne moved from defensive specialist to setter during her junior year, with the move paying off in the long run.
It is believed Burgoyne is the first volleyball player from Fort Campbell to sign to play in college.
Methodist, one of the fastest growing universities in the Southeast, is a NCAA Division III school that competes in the USA South Atlantic Conference.