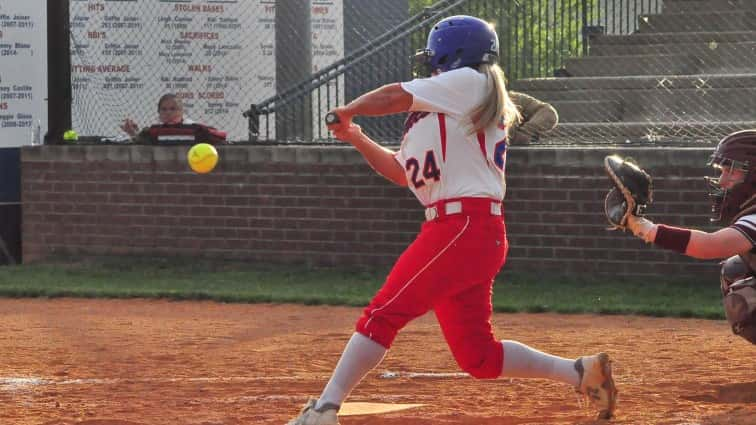 Christian County slammed three home runs — including a grand slam by Reni Shemwell — as the Lady Colonels rolled to a 14-0 victory over Owensboro Apollo on Tuesday.
Solo homers by Pickle Winkler and Tyler Shemwell in the bottom of the first inning put Christian up 2-0.
Tyler Shemwell tripled home two runs and later scored on an error as the Lady Colonels added four runs in the second to make it a 6-0 game.
Reni Shemwell's slam came in the third as Christian put together a seven-run frame to blow the contest open, 13-0.
The Lady Colonels (23-6) tacked on one more run in the fourth when Macy Lancaster singled and later came in on a wild pitch.
Reni Shemwell finished 2-for-3 offensive with the four runs batted in. Tyler Shemwell was 2-for-2 with three RBIs and three runs scored. Winkler went 2-for-4, knocked in two and scored three times. Emmy Blane was 2-for-4 and scored twice.
No one had multiple hits for Apollo (13-12).
Hannah Sumner was the winning pitcher. She worked the first four innings, allowing just two hits while striking out two and walking one. Riley Hancock pitched a scoreless fifth inning for the Lady Colonels.