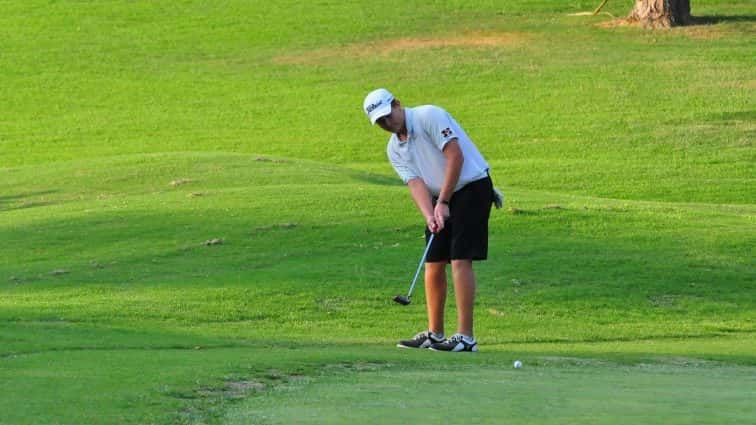 James Folz birdied the final two holes Sunday to win the Kentucky Junior PGA Marshall Strong Classic at the Calvert City Country Club.
The Hopkinsville High sophomore finished 6-over to edge three other golfers, including Madisonville's Jackson Hill, by one shot to claim the win that covered 36 holes.  Folz shot a 1-over 73 to take the first-round lead and shot a 77 Sunday.
UHA sophomore Jiles Wyatt shot 10-over to finish tied for fifth place, while UHA junior Weston Wood shot a 13-over to finish tied for seventh place.
Hopkinsville High freshman Evan Pyle finished in 25th place at the event.
On the girls' side, UHA eighth grader Rheagan Lindsey finished in 15th place after shooting identical rounds of 95 over the two days. 
In the 14-and-under division, a pair of sixth graders from Hopkinsville finished their two rounds in respective fashion.  Cate Blane shot two rounds under 90 to finish in third place at 31-over.  Conlee Lindsey shot 56-over to finish in fourth place.