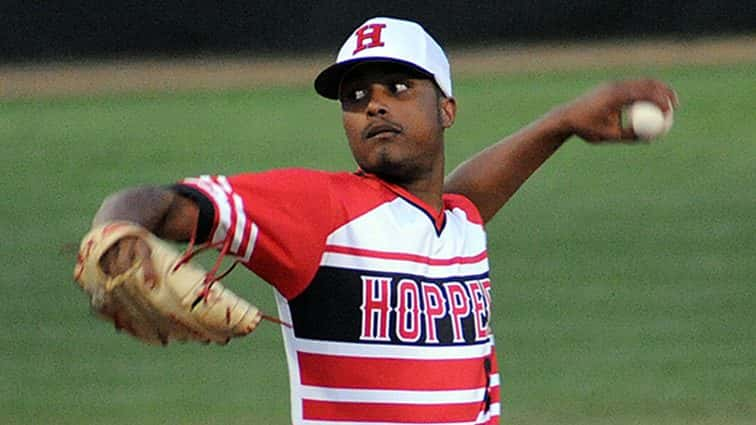 Christian County product Lane Diuguid threw five shutout innings in relief and the Hoptown Hoppers opened the Ohio Valley League season with a 6-2 win over the Madisonville Miners.
Madisonville grabbed an early 2-0 lead on Friday, but the Miners were blanked the rest of the way on opening night at Hopkinsville High School's Tiger Field.
Diuguid took over in the fourth inning for starter Cam Barlow and allowed just one hit before giving way to Hunter Crosby in the ninth. The left-hander Diuguid struck out six while picking up the win on the mound. Hoptown pitchers combined to fan 14 while walking just one.
Former University Heights Academy star Drew McGowan was 1-for-4 and drove in two runs for the Hoppers while Hunter Evans went 2-for-4 with a home run and knocked in two.
Evans got the scoring started for Hoptown with a solo homer to right with two outs in the bottom of the second. McGowan later reached on an error and came in on Micah Genter's single to left to knot the game at 2-2.
A four-run sixth inning gave the Hoppers their 6-2 advantage. Evans doubled home a run to put Hoptown in front. McGowan singled home two more runs and later scored on an error.
Leadoff man Jacob Council was the only Miner with more than one base hit, going 2-for-5.
The Hoppers are in action again on Saturday when they travel to Fulton to face the Railroaders at Lohaus Field.
Hoptown plays at home again on Sunday against the OVL's newest franchise, the Franklin Duelers.